Dear Year One parents and carers,
We have been talking this week about how much we have grown up and changed since we joined Year One way back in September. We realised that some of us have got taller, some of us need to wear bigger shoes, some of us have longer hair and all of us have bigger brains!
For homework this week we would like you to talk together at home about how much your child has changed since they were born and ask that the children fill in their books with a picture on each page of how they looked at each age.
If we promise to be very, very careful with them we would love to see a photo of your child when they were younger and ask that they are sent into school next week along with their booklet.
Can you guess who is Mrs Gopsill and who is Miss Williams?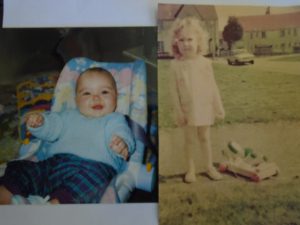 ggg