Design Technology
"Design Technology should be the subject where Mathematical brainboxes and Science whizzkids turn their bright ideas into useful products" – James Dyson
Curriculum Intent
Design and Technology provides our children with an opportunity to tackle problems of a practical nature. The cross curricular nature of Design and Technology offers a setting for the children to apply knowledge and skills linked to a number of other subjects including art, language, maths and science.
Skills are developed using materials, tools and machines in designing and making artefacts and food products with an emphasis on healthy living.  Food Technology provides opportunities to learn about diet, nutrition, food safety and hygiene, food preparation and cooking as well as where food comes from. Working with a variety of materials aims to help children learn important life skills. Children learn independently and in groups, learning to co-operate, plan, design and make and evaluate their work. They learn to make their own decisions with help and encouragement.
To view our Design  overview for our Design Technology curriculum please follow the link for your child's year group:
 .
.
Click below to view the progression of skills across the year groups for Design Technology:
Continue to scroll below to see each year group's curriculum: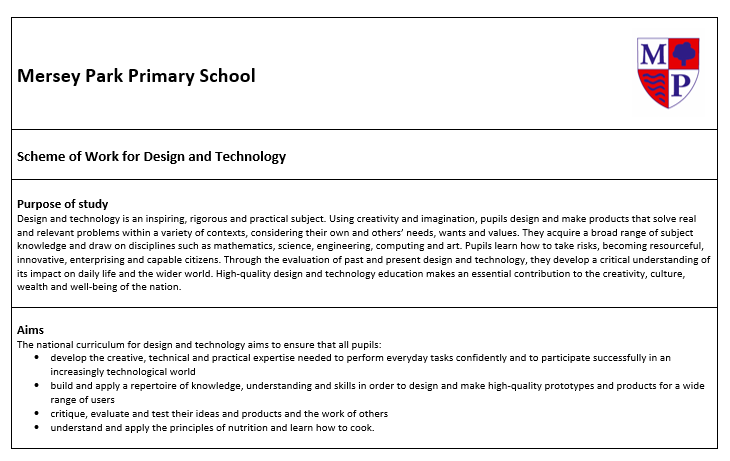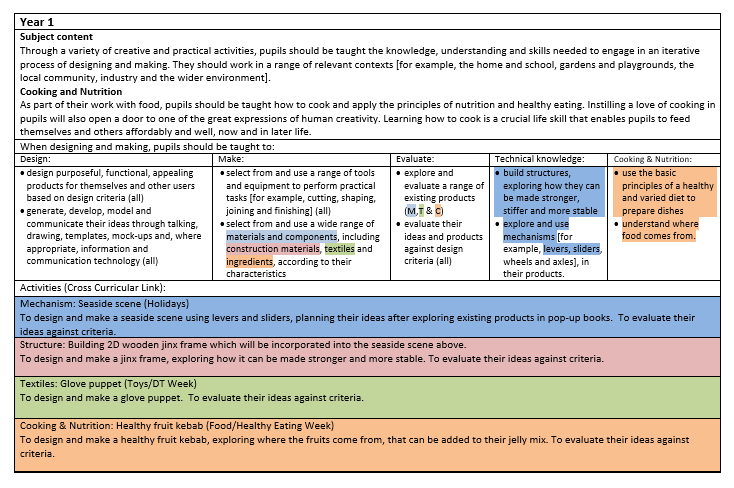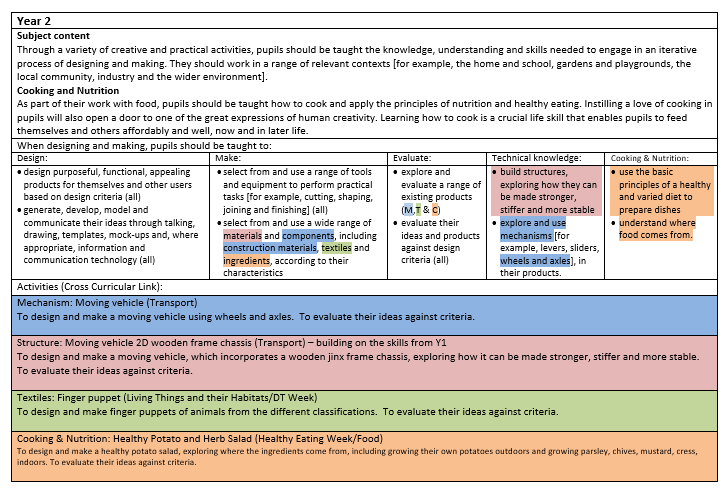 Children researched, designed, made and evaluated finger puppets linked to their Science topic on Living Things.