English
"The more that you read, the more things you will know. The more that you learn, the more places you will go." – Dr Seuss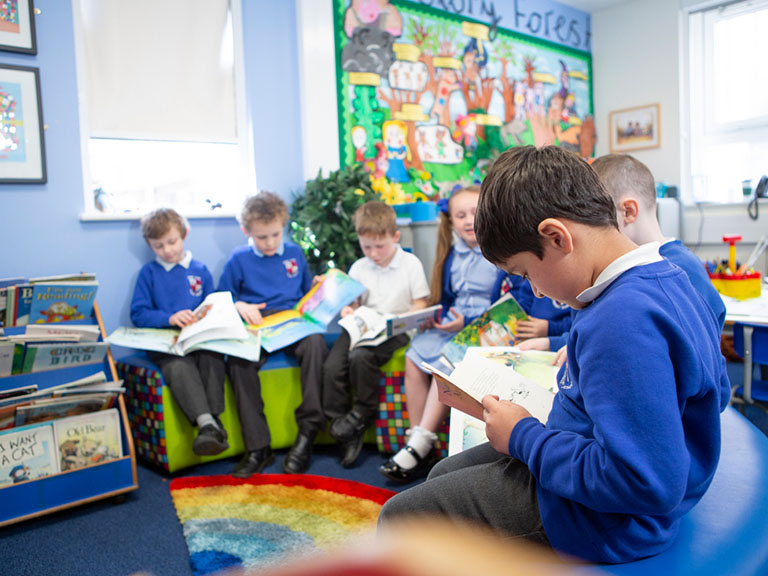 English Intent Statement 
At Mersey Park Primary School, we believe that a high quality, effective English curriculum should develop children's love of reading, writing and discussion. In an area of high disadvantage, weare even more passionate about ensuring all children become confident and enthusiastic lifelong readers and writers.
As many of our children enter school with limited vocabulary, we quickly work to expose them to a wealth of sounds, words, rhymes and stories. In Foundation Stage there is a huge emphasis on developing listening skills and early oracy.
We believe that rigorous, daily, carefully structured direct phonics teaching provides the foundations for learning in literacy and helps our children to catch up from low starting points. For this reason, we teach our children in small focus groups. Once in Foundation 2, the children are taught to read daily in small, fluid guided reading groups. We also establish home reading and regular communication regarding reading at this point, something that is carried on throughout the school. We provide support sessions for our parents, helping them develop the skills and confidence they need to support phonics and reading at home. Interventions are quickly put in place for children who require it and regular tracking and assessment ensures that these children are identified swiftly.
With high quality chosen texts, from a range of authors and cultures, at the heart of our English curriculum, we aim to expose all pupils to a wealth of great literature. We foster a love of language at Mersey Park and try to ensure that we expose our children to a range of challenging vocabulary, beyond their life experiences. We have an ethos where our children are word curious and excel at acquiring new vocabulary. The use of Word Walls and Word Pots help our children to retain new vocabulary and use it throughout their education.
We recognise the importance of nurturing a culture where children take pride in their writing across the curriculum. We teach and model continually so they can write clearly and accurately, adapting their language and style for a range of contexts. We place a strong emphasis on presentation and handwriting both in school work and homework. We use a cursive script throughout school. To help our children grow as writers, we teach them a progressive range of sentence types. These sentence structures and an ever growing bank of vocabulary, work alongside the Talk for Writing approach – enabling our children to develop their confidence and stamina for writing. We use additional teaching staff to make group sizes smaller so that all children can be supported effectively in reading, spelling and writing.
We also want to inspire our children to be confident in the art of speaking and listening. Through P4C, spoken language, presentations and drama, we give the children opportunities to present ideas, share knowledge, debate and discuss, accept, question and further their learning. We teach our children good manners and how to speak appropriately to different audiences and in different situations. Our English curriculum is enhanced through memorable additions such as author visits, vocabulary parades, drama workshops, poetry weeks and local library visits.
At Mersey Park, we provide a secure basis in English that is absolutely crucial and will give our children the tools they need to participate fully as a member of society. We hope that as our children move on from us to further their education, that their creativity and passion for English and high aspirations travel with them and continue to grow and develop as they do.
The teaching of reading at Mersey Park Primary School
Phonics/Spelling
The school uses synthetic phonics to teach reading. Small group daily phonics/spelling sessions follow a very structured format. Children are also taught to read and spell words from the National Curriculum and are tested on these each week. Phonics and spelling are revisited to embed learning.
Guided Reading
Guided reading is used throughout the school, beginning in Foundation Stage, as a key teaching strategy. Teachers and Teaching Assistants will work with each guided reading group throughout the week. Within these sessions there are lots of opportunities for discussions about the book and key skills are taught such as predicting and summarising.
'Oxford Reading Tree' scheme materials are used for both guided reading and independent sessions. We are extremely well resourced in this scheme allowing children to access: Floppy's Phonics, Traditional Tales, Snapdragons, Fireflies and Glow-worms. As the children progress in their reading these ORT texts are then supplemented by a broader range of graded reading materials and with carefully chosen high quality novels, including classic novels such as Peter Pan, The Railway Children and Alice in Wonderland. These more challenging texts help our children to experience a range of genres and writing styles. They provide different sentence structures, vocabulary, layouts and contexts and help our children to experience a wealth of texts and begin to form opinions and preferences in literature.
VIPERS
Whole class VIPERS sessions begin in Year 2 and take place more frequently as the children progress through KS2. These are carefully guided sessions using stand alone texts or extracts from longer texts. In these lessons, we explicitly teach the reading domains: Vocabulary, Inference, Prediction, Explanation, Retrieval, Sequencing and Summarising.
Individual Reading
Some children receive additional individual reading. These texts are chosen from the school's graded reading scheme and are at the instructional level for each child. The school actively promotes the support of parents in this process by hearing their child read regularly and recording this in the home-school record. Reading interventions such as SRP and Project X Code are used to provide extra support in reading.
Shared Reading
In these sessions teachers demonstrate how to read a wide variety of different texts and show that reading is a pleasurable and informative experience. Shared reading gives access to challenging texts for all pupils and provides a secure environment for learning to read. Echo reading is used to model effective reading with correct intonation and expression. Lessons in foundation subjects often incorporate a shared text.
Reading tasks
Teachers set reading tasks for pupils that require them to read without teacher support. Some of these tasks require a written response. These comprehension activities check for understanding of texts and prepare children for future reading tests. They also help them to develop key reading skills such as predicting, sequencing and summarising.
Whole Class Text
Each class will also have a book that they are studying, chosen from our whole school Literacy spine. The teacher will model reading this aloud to the class while allowing time for questioning and discussions. These carefully selected books ensure that all our children are exposed to a wide range of quality literature and that they develop an awareness of famous authors and different writing styles. Many of these texts are also used as a stimulus for writing tasks.
Literacy Spine
Below is a list of our whole school Literacy spine for each year group: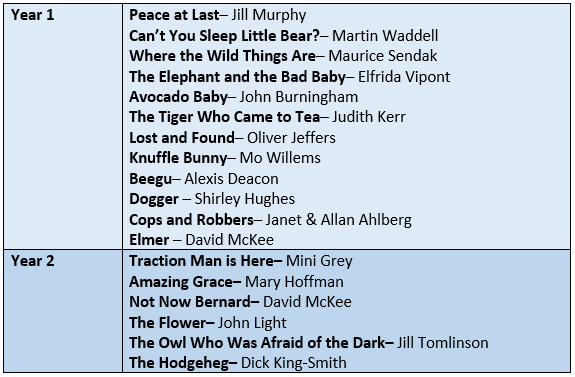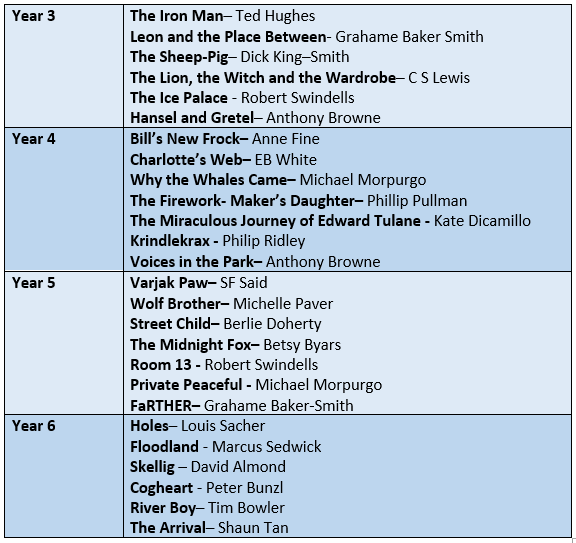 Please see our Reading Policy for more detail
The children are also expected to read regularly at home. Here are some top tips that might help when you are reading with your child.
7_Top_Tips_to_Support_Reading_at_Home
Celebrating reading at Mersey Park
At Mersey Park we value reading and aim for all our children to become enthusiastic, lifelong readers. As well as the daily teaching of reading we have many other reading activities that run throughout the year.
Whole school regular 'Reading Buddy' sessions allow children to read with a buddy from another year group. The sessions are planned alongside special events and themes in school and are always something that the children look forward to.
Each classroom has an inviting, colourful book corner. These are well resourced and the books are changed regularly to maintain interest and to match new topics. Our two school libraries are well stocked and used regularly by the children.
Our use of Golden Words, Word Walls and Word Pots in all aspects of literacy help the children to understand and embed new and challenging vocabulary.
The school has good links with our local libraries.
A whole school Mersey Park Mindset approach ensures that children are praised, encouraged and commended for both effort and improvement in reading.
Whole School Reading Events
World Book Day is celebrated within school and has included author visits, fancy dress, decorating classroom doors and a 'Drop Everything and Read' event.
Vocabulary Parades give children the opportunity to dress as a word for the day.
Additional poetry weeks allow children to compare modern and classic poems and perform these for others.
Book Fairs allow children and adults to browse and buy books together.
We also provide the Bug Club home reading programme. This exciting resource allows children to access allocated books on their tablets/computers at home. The more they read the more rewards they receive. As well as developing their reading skills this Bug Club motivates our children to read for pleasure with colourful, engaging books and built in comprehension challenges. If you would like to access Bug Club please follow this link: Bug Club Login
The Teaching of Phonics, Spelling and Writing at Mersey Park Primary School

Phonics
Right from the start children are taught to tune into sounds which they hear in both the classroom and outdoor environment. They learn how to listen through story, games, rhymes and talk. The Jolly Phonics scheme is used alongside Letters and Sounds. The children are taught to segment and blend words moving onto letter recognition and formation when ready.  As the children develop at different rates they then join differentiated daily phonics groups that are specific to their needs. Some children receive additional phonics sessions during the day if this is required.
The teaching of phonics at Mersey Park is a curriculum priority. This is because good phonic skills ensure that the children make good progress with reading, writing and spelling as they progress through school.
The daily phonics sessions are very focused and they all follow the same structure, as outlined below:
Revision of previous sounds (learned with actions).
Handwriting practice for the last sound.
Introduction of new sound and action.
Using sound button actions to read the sound in words.
Dictated sentence-the children write a sentence dictated by the adult.
Fine motor skill activity-this helps improve letter formation and handwriting.
Memory activity-this helps to improve the children's memory especially when they are learning spellings.
Alphabet chant.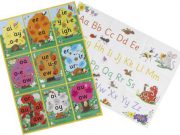 Spelling lists, which are sent home and tested weekly, link to the phonics learned that week. If you have any questions or would like any more information, please do not hesitate to contact school.
Spelling
This follows on from our Phonics work. The children are taught to read and spell age appropriate words from the National Curriculum. They are tested on these each week. Theses structured spelling sessions include handwriting, revision of previous spelling patterns and the spelling and understanding of new words. Throughout school we also have a set of Non-negotiable spellings which the children must spell correctly in all aspects of written work. Success and effort in weekly spelling tests is rewarded with spelling prizes. Please see Year group information pages for this week's spellings.
Writing
At Mersey Park, all our writing stems from high quality starting texts. Years 1- 6 follow the National Curriculum for writing. We also teach the children a specific, progressive range of sentence types in each year group. Our weekly 'Grammar Hammer' sessions help the children understand and use the correct grammar in their writing. Throughout school, 'Golden Words' and the use of 'Word Walls' encourage the children to use new, challenging vocabulary both in spoken language and in their written work.
Early Writing
Early writing begins in F1 where children are encouraged to make marks which they start to give meaning to. They are provided with a wide range of stimulating equipment to encourage make making such as large brushes with paint or water and dragging streamers through puddles. Once large muscles co-ordination is well developed children begin to develop small muscle co-ordination using chalk, pencils and felt pens. As children's marks develop they are motivated to write in a wide range of ways through carefully planned opportunities for writing e.g. chalking on paving stones, boards and notepads in the home corner. They begin to use some of their letter knowledge in their writing. This usually begins with letters from their name and progresses on to children using known letters for the initial sound in words. As their phonic knowledge increases they begin to segment simple words (vc/cvc) to spell. When the children are able to spell simple words they are introduced to how sentences are structures. The idea of Talk for Writing is used to develop simple story structures.
Talk for Writing
Talk for Writing forms a big part of our writing journey. This approach to writing gives children a framework and structure, allowing them to build confidence and become more independent writers. Drama and Role Play help to bring stories alive and make them memorable. Regular Big Write sessions help children to develop stamina for writing and see the progress they have made in their own writing.
Handwriting
We place a strong emphasis on presentation and handwriting both in school work and homework. Children are taught to use a cursive script right from Foundation Stage. Correct letter formation and joins are modelled and practised throughout school and the children are helped to take pride in the presentation of their work.
Handwriting and Presentation Policy-2020
Spoken Language
As part of our daily practice, we encourage our pupils to speak clearly and confidently and articulate their views and opinions. We teach children to express themselves orally in an appropriate way. matching their style and response to audience and purpose. They develop the skills at participating effectively in group discussions and take part in regular P4C sessions.