Phonics
The Teaching of Phonics at Mersey Park Primary School
At Mersey Park Primary School we teach phonics using a validated programme, 'Little Wandle Letters and Sounds Revised'. Our fidelity to the programme ensures;  direct teaching in frequent, short bursts; consistency of approach; secure, systematic progression in phonics learning; effective pace of learning; repeated practice; application of phonics using matched decodable books and early identification of children at risk of falling behind.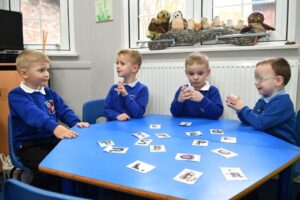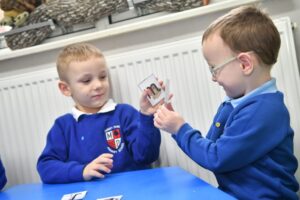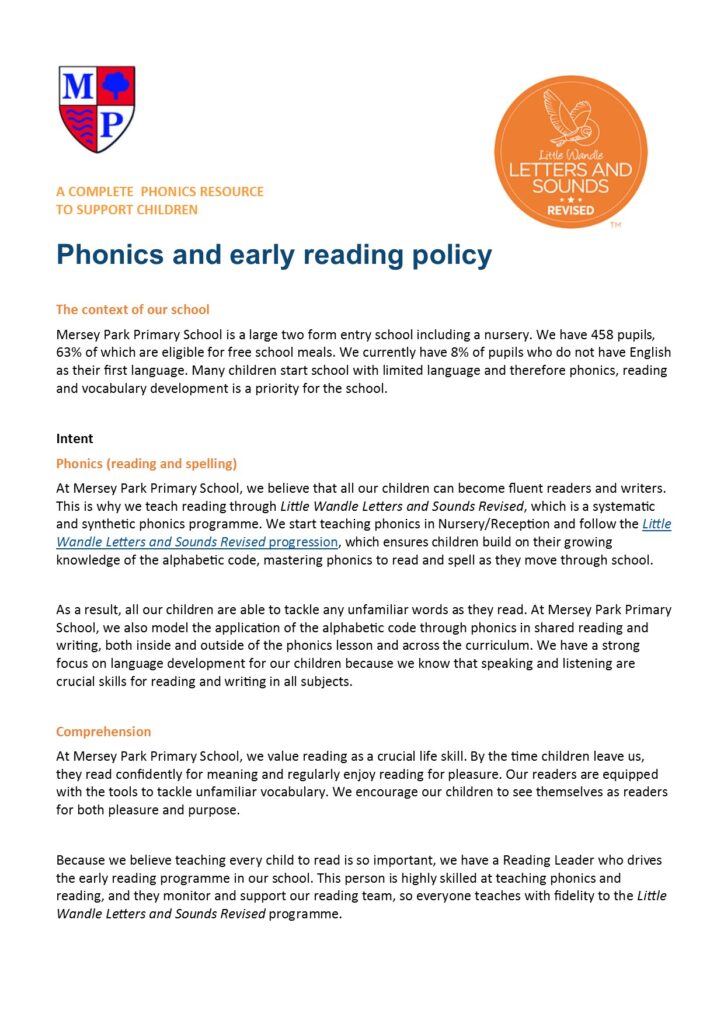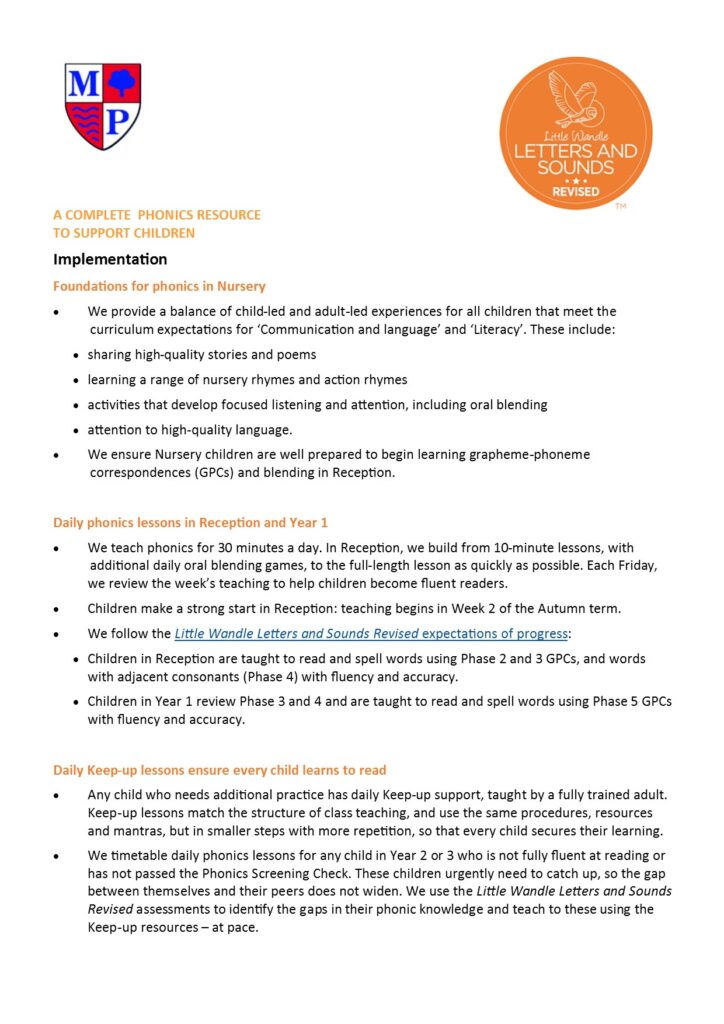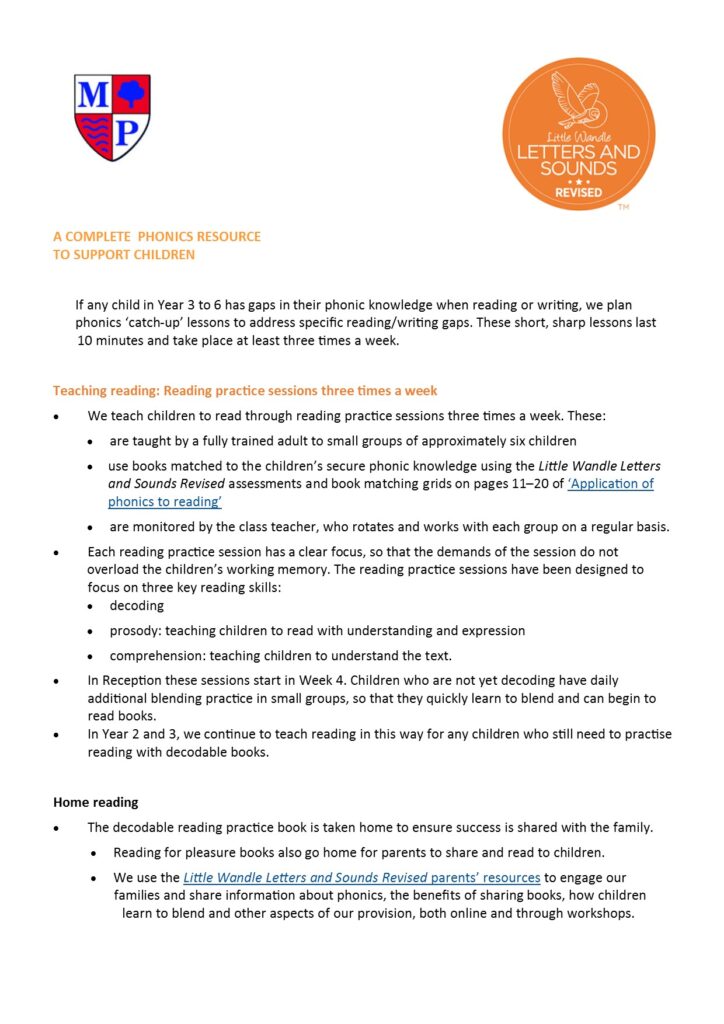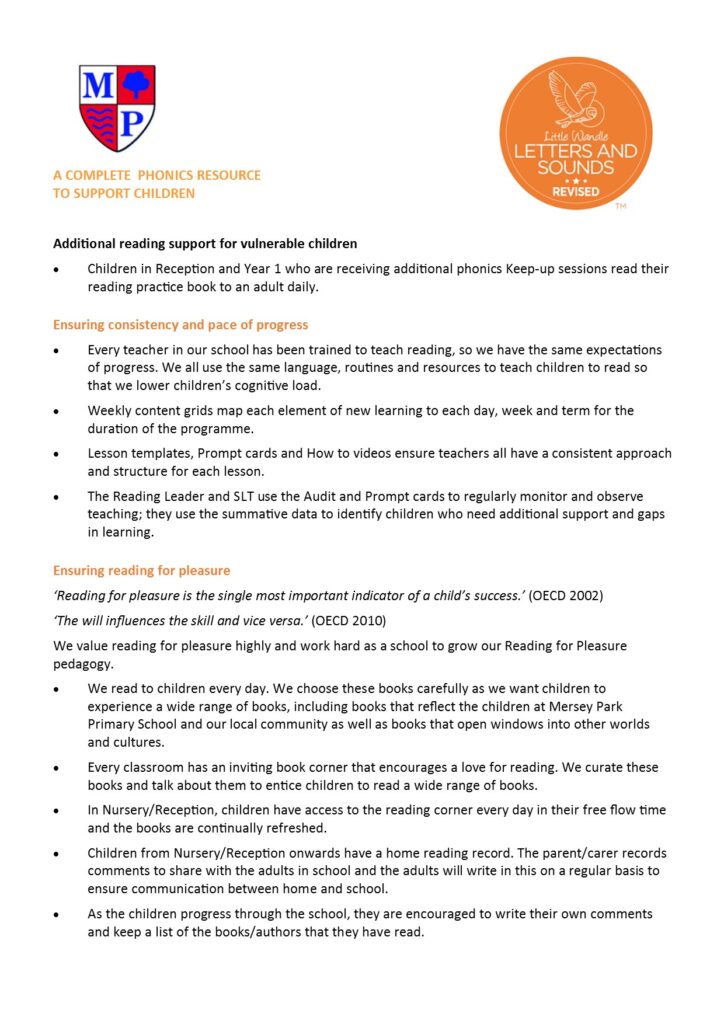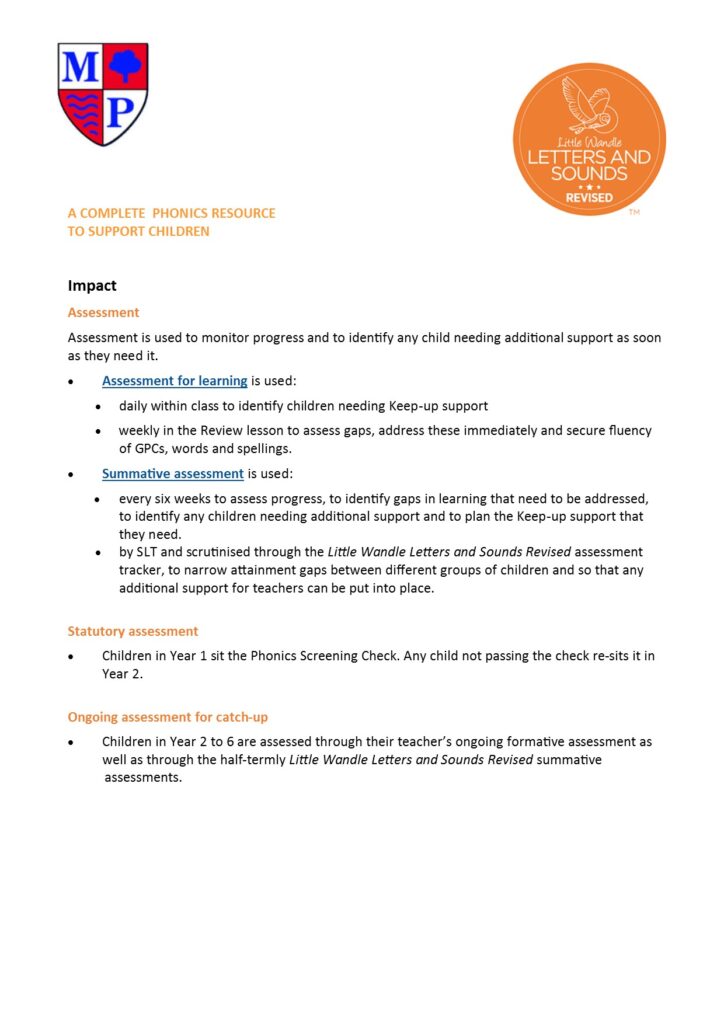 Follow this link for more information about Little Wandle Letters and Sounds
The resources on this page will help you support your child with saying their sounds and writing their letters. There are also some useful videos so you can see how they are taught at school and feel confident about supporting their reading at home. Also you can find our full Reception and Year 1 teaching programme overview  to see what your child will learn and when.