Religious Education
"Differences were not meant to divide, but enrich"
J H Oldham
Intent
At Mersey Park Primary School, our intent for Religious Education is to help engage, inspire, challenge and encourage the children, so that they develop a better understanding of the many religions that make up our multi-cultural society. We will equip them with the knowledge and skills needed to explore these different religious beliefs, whilst learning how to answer challenging questions concerning them. Furthermore, through trips, visitors to the school and our 'Multi-Faith' weeks, we will teach the children to know how Religious Education promotes discernment, combat prejudice and therefore prepare them for adult life.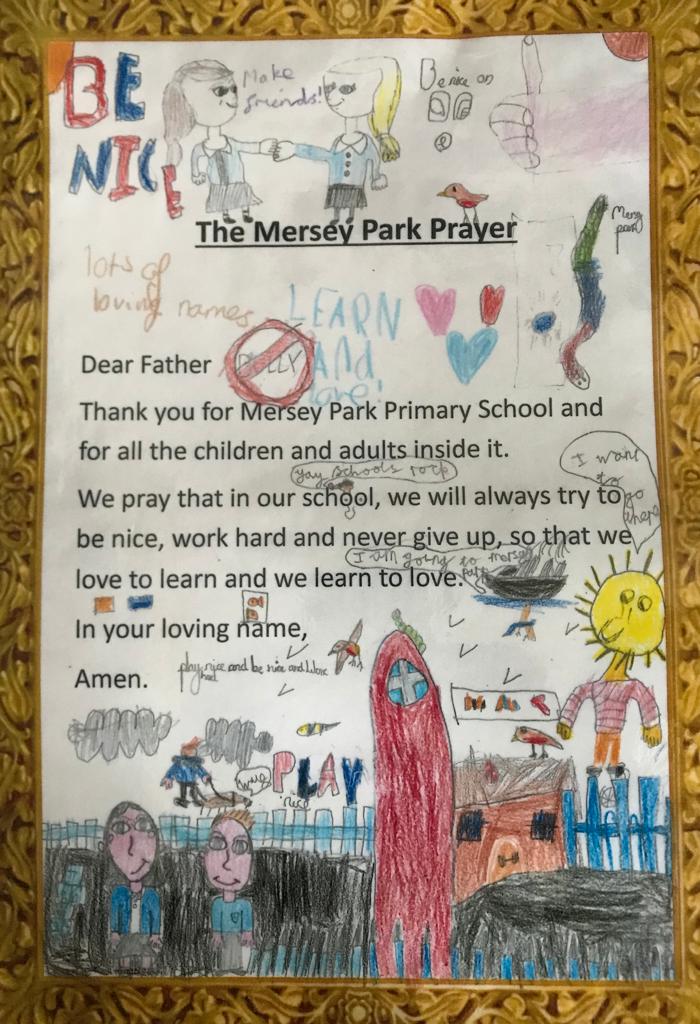 Implementation
As well as delivering inspiring and creative lessons, children have the opportunity to visit different places of worship and identify with members of the community from different cultures and beliefs.
We enjoy engaging and educational assemblies throughout the school year as we invite special people from the community and our own staff to deliver informative assemblies around a range of topics within RE, Rights Respecting Schools and SMSC.
Curriculum coverage is shown here:
Impact
Religious Education has a significant role for the development of pupils' spiritual, moral, social and cultural development. It promotes respect and open-mindedness towards others with different faiths and beliefs and encourages pupils to develop their sense of identity and belonging through self-awareness and reflection. The principle aim of RE is to engage pupils in an enquiry approach where they can develop an understanding and appreciation for the expression of beliefs, cultural practices and influence of principle religions and worldviews in the local, national and wider global community.
Examples of Events, Extra-curricular Activities and Trips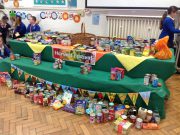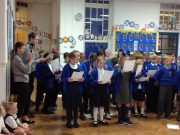 Easter Service

Multi-Faith Week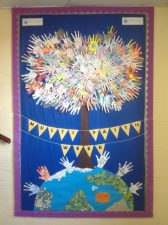 Trips to St Catherine's Church and Tranmere Methodist Church

Assemblies led by Tranmere Methodist Church and St Catherine's Church
Bible club run by St Catherine's Church
Religious Education Displays in the Local Community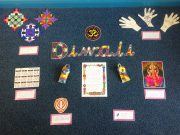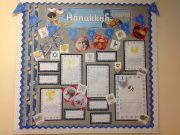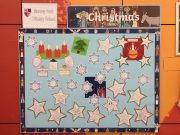 RELIGIOUS EDUCATION REPORT TO GOVERNORS – JUNE 2021