Safeguarding
At Mersey Park we take our responsibility to safeguard our pupils very seriously. We work closely with the Wirral's Safeguarding Children Partnership to ensure that all our staff have up-to-date safeguarding training, including Safer Recruitment. We have a clear procedure within school for reporting any concerns about pupils, which are followed up in a timely manner. All actions are carefully recorded. Occasionally, with parental consent, we will need to seek advice from the Integrated Front Door.
By working closely together as a staff and with our partner agencies, we firmly believe that we will continue to offer a safe learning environment for all our children.
Meet the Safeguarding Team: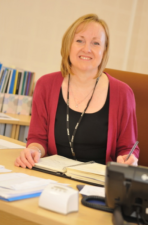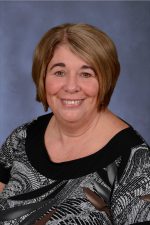 The school's safeguarding governor is Mrs Yvonne Nolan.
Please take the time to read our policies and do not hesitate to contact Mrs Tootell should you have any questions about these issues.
The Safeguarding Policy can be viewed here.
The latest Covid-19 Annex to the Safeguarding Policy can be viewed here.
The Safer Recruitment Policy can be viewed here.
Click here to view the our Termly Safeguarding Overview.
We hold Safeguarding as a top priority – the following documents demonstrate the level of work completed in school to ensure our children are safe in all areas of school life.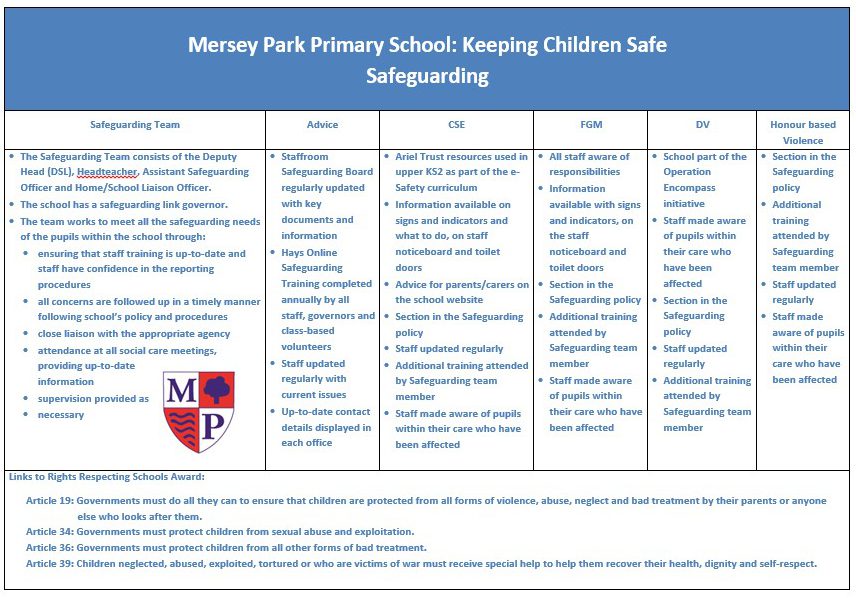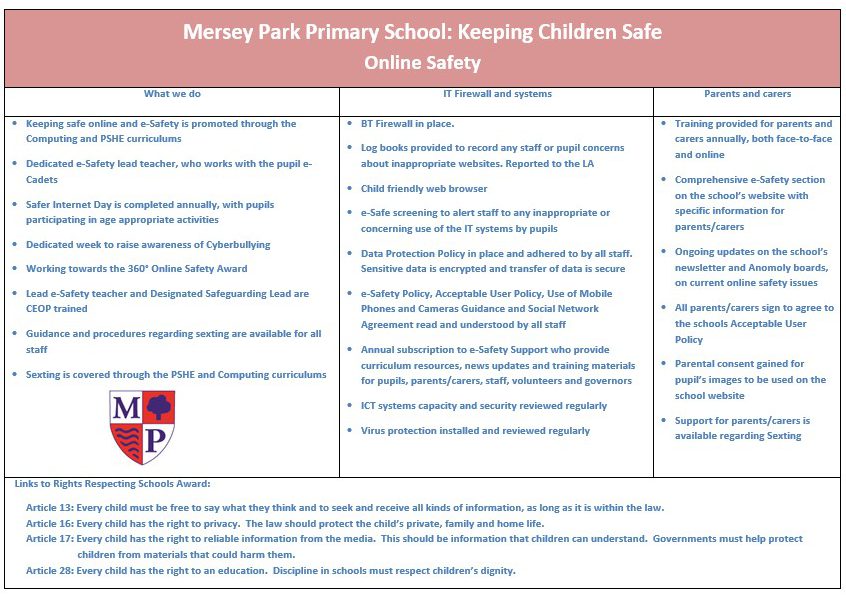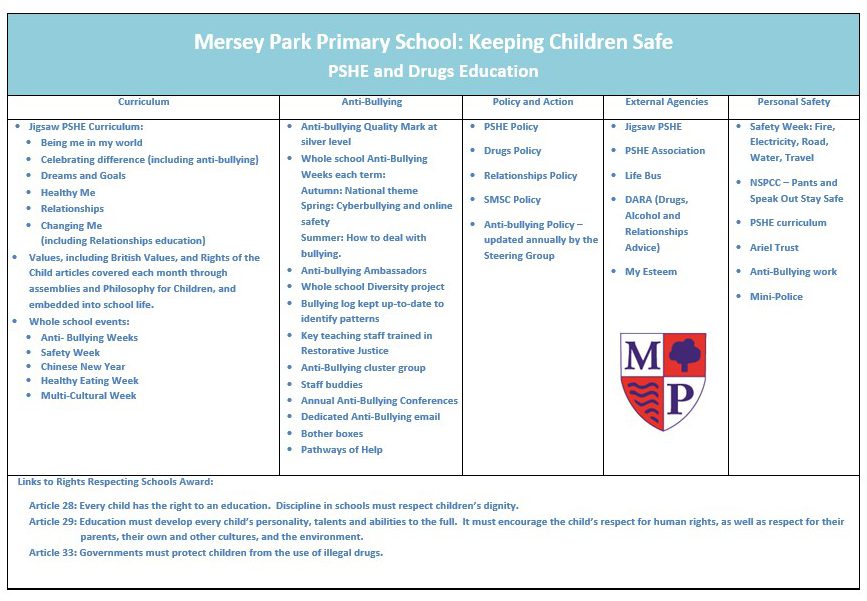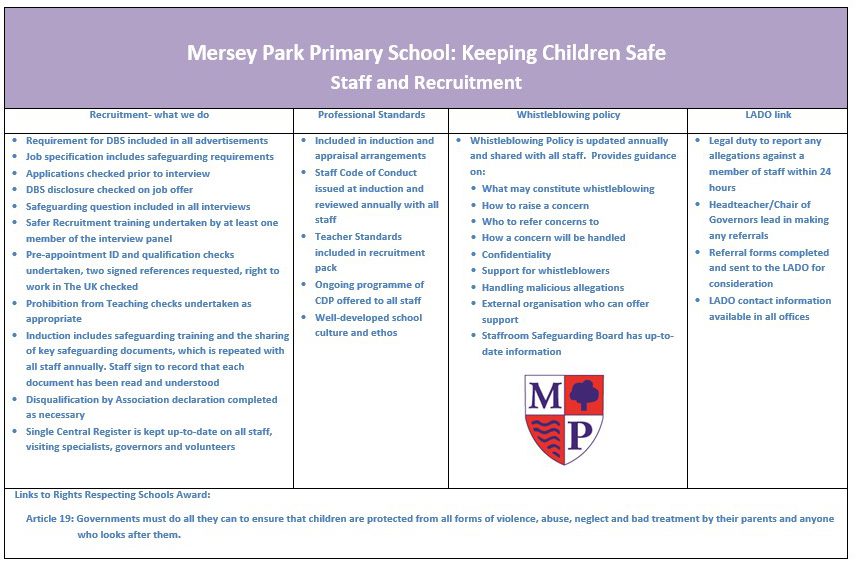 If you would like more information about Stopping Child Exploitation please click here to read a leaflet from Pace (Parents against Child Exploitation).
We actively support the Government's Prevent Agenda to counter radicalism and extremism. Click here if you would like to read more about this.
Click here for guidance about how to talk to your child about staying safe. (NSPCC)
Click here to find out about promoting healthy relationships in an education setting. (NSPCC)
If you would like guidance about online safety please click here.
If you would like more information about 'Keeping Children Safe in Education' please click here.
Click on the link to read about: What to do if you're worried a child is being abused
The Children's Society and National Police Chiefs' Council have created a poster to raise awareness of signs children may require help, support and protection during lockdown:  You Can Save Me Poster
'StopItNow' helpline is open for anyone with concerns about child sexual abuse prevention. You can find out more about the helpline and their secure messaging service through the link below: