Comic Relief - Red Nose Day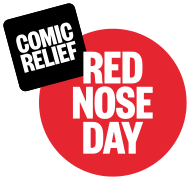 Children are to come to school wearing their normal uniform, but they can choose to wear a red accessory too.  It could be a red nose, red socks, a red tie, a red hairband or wristband, etc.  We kindly request that children do not come to school with red hair spray.  We will be collecting any voluntary donations in the classrooms that day.  The money raised by Comic Relief helps to transform the lives of millions of people both at home in the UK and across Africa, so any donations will be gratefully received.
Thank you once again for your continued support.
ggg