Harvest Festival
MERSEY PARK PRIMARY SCHOOL
HARVEST FESTIVAL
We will be celebrating our annual Harvest Festival during assembly on Friday 4th October 2019.
This year we have decided to support the Wirral Food Bank which is based in Birkenhead who provide emergency food for local people in crisis.
We would therefore be grateful for any donations of non-perishable, in-date donations of food and sundries.  Donations can be sent into school via the School Office any time between now and the day of the assembly.
Items could include…….
Canned goods (e.g. meat / fish / vegetables / soup)
Tea / Coffee / Cordial
Sugar / Dried Milk
Tinned or packet puddings (e.g. sponge puddings / rice puddings)
Toiletries (e.g. soap / shampoo / deodorant)
Household (e.g. washing powder / toilet rolls / washing up liquid)
Thank you in advance for your kind generosity.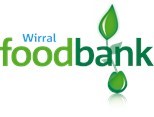 ggg