Harvest Festival
Harvest Festival
Our Harvest Festival will be taking place during assembly on Friday 12th October.  Unfortunately, we cannot invite parents to this event as we do not have enough room in the hall.
This year we have decided to support The Wirral Foodbank. We would therefore be grateful for any donations of the following items which the Foodbank urgently need:
Tinned meat, Tinned fish, Packet soup, Fruit Squash (juice), Tinned fruit, Pasta sauce, Sponge puddings, Biscuits, Long grain rice, Soap powder tabs, Deodorants and Sugar.
Please be aware that the Foodbank currently have enough Beans & Cereals.
Thank you in advance for your kind generosity.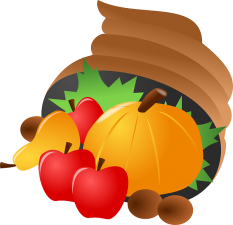 ggg