Year 3 Visit to Birkenhead Park - Class 3L
YEAR 3 VISIT TO BIRKENHEAD PARK
The pupils in Year 3 are planning a visit to Birkenhead Park.  Class 3L will be visiting on Monday 1st October.  We will be departing at 9.15am and will return to school at approximately 3.00pm.
The purpose of this visit is to experience some Forest School activities on the theme of Flora and Fauna, and Victorians.  These activities will encourage the children to make decisions, solve problems and work as a team.  The activities will be led by trained, experienced Rangers from Birkenhead Park in areas of the park especially designed for these activities.
The children will need to wear casual trousers or jogging bottoms, long sleeved tops, a waterproof coat and wellies or old trainers.  All clothes should preferably be old as they may get dirty!
If the weather is good, please ensure that your child has a sun hat/cap and sun screen should be applied before they arrive at school. They will also need to bring a packed lunch in a disposable bag (no glass bottles please).  If your child is entitled to a free school meal and you would like a packed lunch to be prepared by the kitchen, please indicate this on the slip below.
We would appreciate a voluntary contribution of £3.00 per child to help cover the cost of this trip.  Please arrange for payment to be made via ParentPay and return your completed permission slip by Friday 21st September 2018.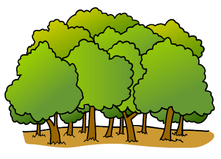 ggg