Year 3 Visit to Croxteth Hall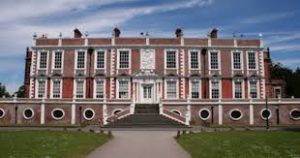 Year 3 Visit to Croxteth Hall
The children will experience a range of different activities at Croxteth Hall, depending upon their job role.  Some children will be guests of the Lord and Lady; others will be working in the kitchens, stables or even collecting game from the woods!
All activities will be led and supervised by the Liverpool Park Rangers. It should also be noted that the children will also be working alongside other children and staff from one other primary school. Obviously we will expect our children to display their usual standard of excellent behaviour.
A requirement of a Victorian Christmas at Croxteth Hall is that all participants, including staff and helpers, must wear appropriate Victorian clothing.  Information about costumes will be sent out early next week.  Please just do your best to provide a suitable costume and use these ideas as a guideline only. There is no need to buy costumes, unless you want to, as many items you have at home can be adapted to suit the Victorian era.
ggg