Year 4 Visit to Liverpool World Museum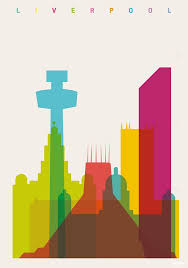 Year 4 Visit to Liverpool World Museum
As part of our topic work on Ancient Greek we will be taking the children on an educational visit to the Liverpool World Museum on Tuesday 17th December 2019.
Whilst we are at the Museum we will be taking part in two Ancient Greek Workshops:
Myths and Monsters
Discover Ancient Greece
The children will also have the opportunity to visit other areas of the museum.
The children will be going by coach and will be leaving school at 9.30am prompt.  We will be having lunch whilst we are out and returning to school at approximately 3.00pm. Your child will need a packed lunch in a labelled plastic bag.  Please ensure all contents are disposable.  If your child is entitled to a free school meal and you would like the kitchen to prepare a packed lunch for them, please let your child's class teacher or the school office know.
Your child should come into school in their school uniform to include sensible shoes and a coat please.
As several school trips are planned throughout this year, the cost of this visit trip will be subsidised by school on this occasion, but we would request a voluntary contribution of £8.50 to help towards the cost.  All payments should be made via ParentPay.  If you require any assistance with ParentPay please contact the school office.
Thank you for your continued support.
ggg