Year 5 Crime & Punishment Day
Year 5 Crime and Punishment Topic
To mark the end of our Crime and Punishment Topic, the Year 5 pupils will be having a visit from a Tudor Torturer on Thursday 29th November.
To assist with the cost of the visit we would ask each pupil for a donation of 50p to be paid via ParentPay.
Thank you for your continuing support.
Mr M Yeowell & Mr R Smith
Year 5 Class Teachers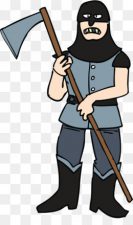 ggg