Year 5 Swimming - Class 5S
–
October 14, 2019 – October 18, 2019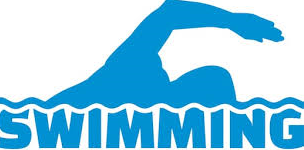 Dear Parent/Carer
Swimming Year 5
The children in Year 5 will be completing an intensive course of swimming lessons commencing on 07.10.19 for class 5Y and 14.10.19 for class 5S.
The classes will attend for one week as follows:
Monday 7th October – Friday 11th October   -   5Y will swim 2.00pm – 3.00pm
Monday 14th October – Friday 18th October   -   5S will swim 2.00pm - 3.00pm
The children will return to school to be dismissed at the usual time of 3.15pm.
We would appreciate a contribution of £10 to cover the cost of transport and would ask that all payments be made via ParentPay.
Please ensure that your child brings their swimming costume, a towel and a coat into school each day they are swimming.  Please note that for safety reasons it is the LEA's policy that boys must wear swimming shorts at least 15cm (6 inches) above the knee.  Knee length Bermuda shorts are not allowed.  Girls must wear a one-piece swimming costume.  No jewellery may be worn.  If pupils are unable to remove earrings as it is too soon, they must be securely taped. In the event of your child being unable to swim, a written letter of explanation will be needed.
Thank you for your co-operation.
Yours sincerely
Mr M Yeowell                        Mr R Smith
Year 5 Class Teacher           Year 5 Class Teacher
ggg