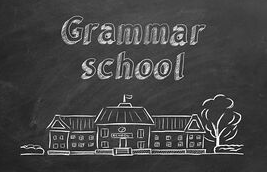 Parents who wish their child to be assessed for non-Catholic grammar school education must register their child between 1st May and 31st May.  Please follow the link below to access the information booklet giving details of how to apply.
Request For Assessment 2020-21 Leaflet To Schools
If you are unable to register online, a paper registration form can be obtained by calling the Call Centre on 0151 606 2020.
Parents who do not wish their child to be assessed for a grammar school do not need to register.
Upton Hall School (FCJ), St Anselm's College and Birkenhead High School Academy have their own assessment arrangements and should be contacted by parents directly for more details.
For information, the expected secondary timeline for entry in September 2021 will be as below:
On-line registration opens:                                                         1st May
Request for assessment registration deadline:                          31st May
Upton Hall assessment date:                                                     5th September*
St Anselm's assessment date:                                                  18th September*
Selective assessment date:                                                      21st September*
Birkenhead High School banding assessment:                       10th October*
Assessment outcome to parents sent by:                                21st October*
Preference form deadline:                                                       31st October
Secondary allocation day:                                                        1st March
* COVID-19 – At time of writing published assessment dates are intended to go ahead as planned. However under the current circumstances, changes might be necessary in order to comply with Public Health England guidance, including social distancing. Further guidance is awaited from the Department for Education. Should there be any change to the arrangements parents will be notified at the earliest opportunity.
If you have any questions about the registration form or leaflet please send an email to secondaryplaces@wirral.gov.uk.