Foundation Stage 1
The staff in the Foundation Stage work hard to ensure that all children feel safe and happy in school. We endeavour to provide the children with an attractive, well-organised and exciting learning environment, both indoors and outdoors, and a wide range of different learning experiences. We also very much value developing strong partnerships with all the families. Please do not hesitate to contact any member of staff should you have any concerns about your child. We look forward to working with you in the future.
The staff in Foundation Stage 1 are:
Useful Information:
Click the link below to view the Long Term Overview for Foundation Stage 1
Long Term Overview Foundation 1 Autumn 1 2021 22
[
Click below to view the latest curriculum overview
Mersey Park Half Term Overview Foundation 1 Autumn 2
Foundation 1 – Welcome Newsletter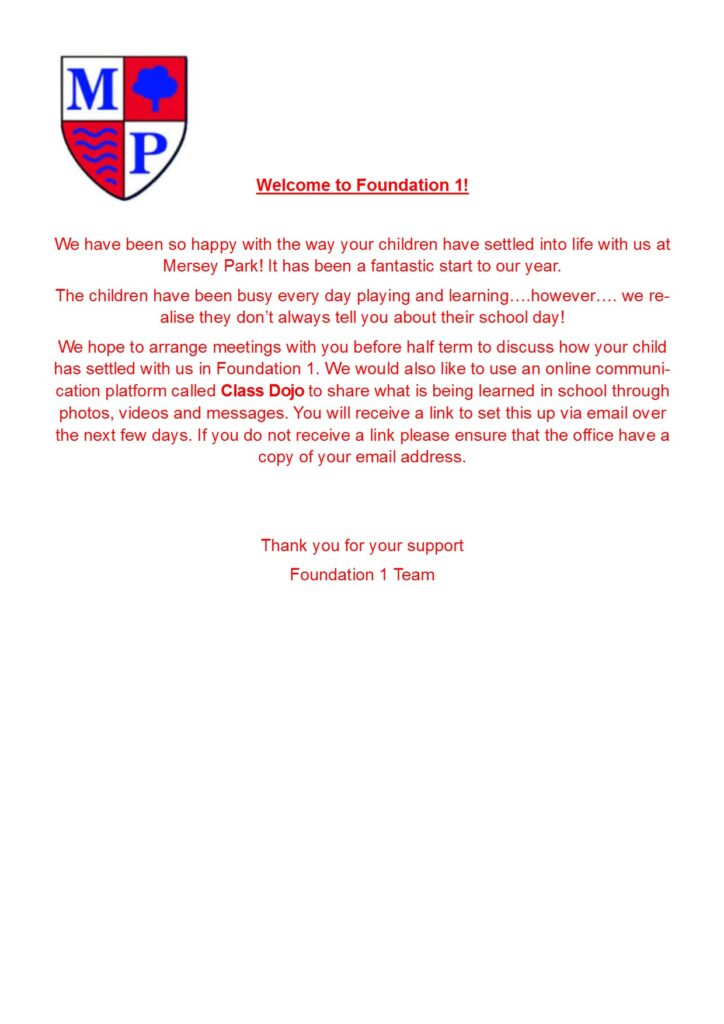 Covid-19 Support
Please click the following links for support during Covid-19:
All your home/school books will be changed on a weekly basis. Please make sure you are returning them as they are a crucial part of communication between home and school.
Story Starters
We are proud to be involved with Story Starters.
Story Starters is a new programme that has been made possible by players of the People's Postcode Lottery. It will make a life-changing difference to the lives of 1,800 nursery children through the support of over 500 volunteers by 2019, ensuring that they start primary school ready to read.
Trained Story Starter volunteers provide caring and fun one-to-one support to children in our Foundation 1, aiding their language development and introducing them to the magic of stories.  Along with the trained, caring support provided by Story Starter volunteers, each child receives high-quality resources from Dolly Parton's Imagination Library so that they can enjoy the magic of stories at home.
Foundation Stage 1 news...
Cute Ducklings!
We really enjoyed being able to watch and cuddle the ducklings in school.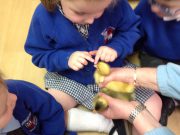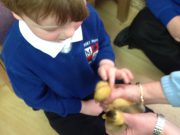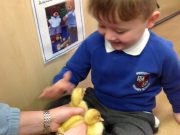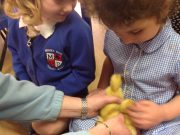 ---
Happy Easter!
Foundation 1 would like to wish everybody a Happy Easter.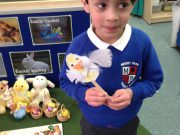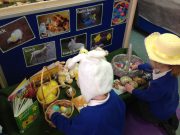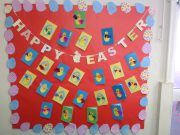 ---
Sports Relief
Foundation 1 did lots of different activities to raise money for 'Sports Relief'.
---
World Book Day
A huge thank you to all the adults that helped the children create such beautiful hats for World Book Day. Here are a few we managed to photograph!
The gallery was not found!
Thank you also to the adults that came in to read with us and enjoy our World Book Day stories.
---
Fun in the Snow
We have also enjoyed having fun in the snow with our friends.
The gallery was not found!
---
Celebrations
Foundation 1 have been celebrating Shrove Tuesday, Chinese New Year and talking about the ones we love on Valentines Day.
---
Winter Display
We have all been working hard in Foundation 1 to create a gorgeous Winter display. We printed the border, made snowflakes and created snowmen.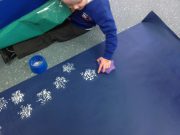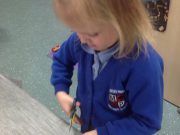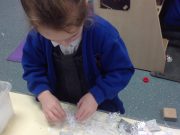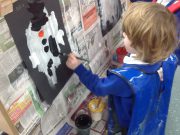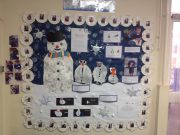 ---
Animals Take Over!
While the rest of the school visited Chester Zoo in F1 we had "Animals Take Over"…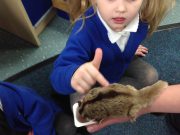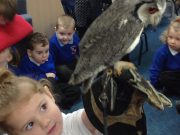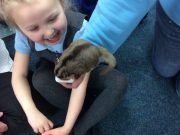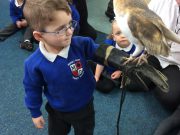 ---
Sing-a-long
F1 Christmas Sing-a-long 16th December 2017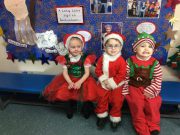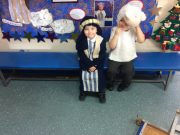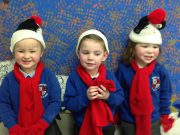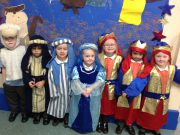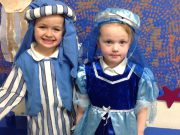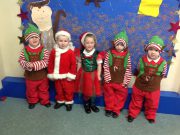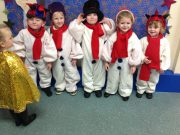 ---
Christmas Jumper Day
F1 (pm) Christmas jumper day  13th December 2017
---