Year 5
Welcome to Year 5!
The staff in Year 5 are:
Mrs Relph 5R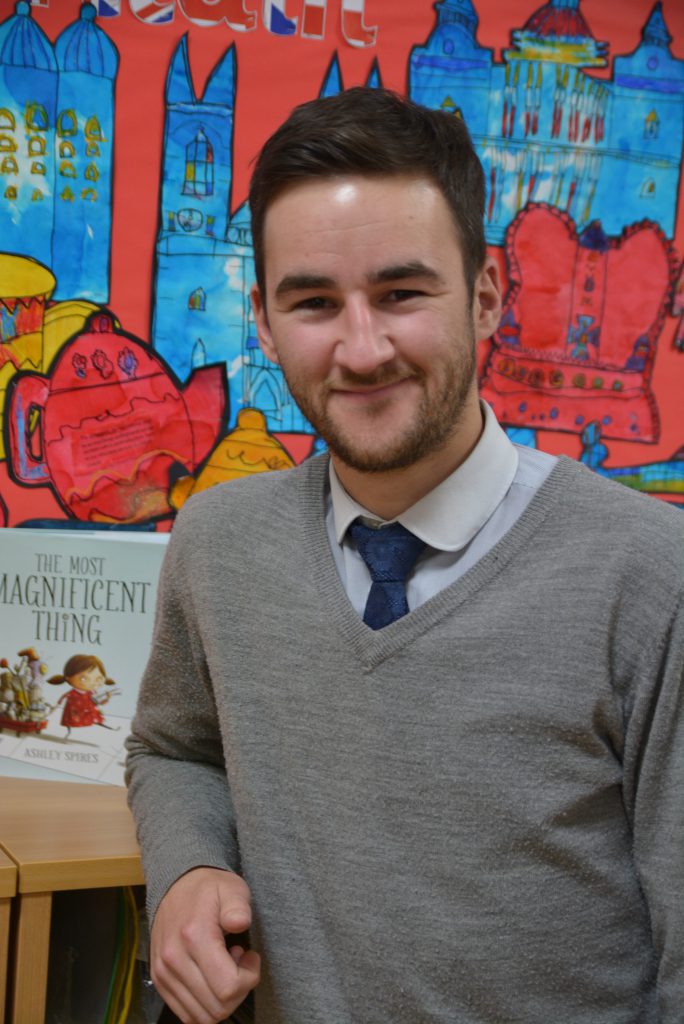 Mr Smith 5S
We would like to welcome the parents and pupils starting in Year 5 to meet the staff and find out a little more about how the year will run. Enjoy our presentation:
Click below to view the latest curriculum overview
Mersey Park Half Term Overview Year 5 Spring 1
Mersey Park Half Term Overview Year 5 Spring 2
Covid-19 Support
Please click the following links for support during Covid-19:
Useful information:
Click here to view the long term curriculum overview
Homework and PE Timetable:
| | | | | |
| --- | --- | --- | --- | --- |
| Monday | Tuesday | Wednesday | Thursday | Friday |
| P.E. | | | P.E. | |
| Homework given out | | | | Homework to be returned |
| Spellings given out | | | | Spellings to be returned and tested |
| Reading books given out | | | | Reading books to be returned |
Year 5 news...
Home Learning Timetable
Click below to see an example daily timetable for Home Learning.
---
Talk for Writing
Talk for Writing pack for home learning.
---
Art Day
As part of our whole school Art Day, and to celebrate Black History Month, Year Five produced a fantastic collaborative piece of artwork. The art work that provided the inspiration for their piece was called 'Black Children Keep your Spirits Free' by artist Carolyn Mims Lawrence. Our completed piece of work will be displayed in Upper Hall for all to see.
---
Eco Team
Year Five members of the Eco Team worked hard alongside Mrs Porter. They weeded the borders and completed a general tidy up of the area. All ready for planting in Spring!
---
DT Day
As part of DT (cookery), Year Five researched the history of Scouse. They then prepared, cooked and tasted this delicious local dish. It went down a treat!
---
The Goblin Catcher
The Goblin Catcher came to Mersey Park! The children had the opportunity to ask the visitor a range of questions about the role and what makes a good Goblin Catcher. Thankfully, there weren't any goblins in the hall – on that day anyway.
---
Lava Lamps
We had great fun making our own Lava Lamp for Science Week – and it was so simple too!
All we did was fill a small bottle with two thirds of oil, the rest with water, then add 5 or so drops of food colouring.
Then, we added an Alka-Seltzer tablet, sat back and watched the magic!
It was incredible!
---
Volcanoes
Our afternoon certainly went off with a BANG this week when we set off all of the volcanoes we made for our homework.
Not only did they look so lifelike, but the lava looked great too.
Who would have thought that a little bit of bicarbonate soda, vinegar, food colouring and creativity could make us smile and gasp so much?
---
Fun Fitness Friday
What an exciting day! We will definitely be relaxing over the weekend. We have enjoyed a day full of exercise and fun. We can't wait for the next Fun Fitness Friday!
---
Water Bottle Holders
Year 5 have spent the day designing and making water bottle holders. It has been very tricky to learn new sewing techniques, but we've used our growth mindsets to persevere. These holders will be finished over the next week or so. Watch this space!
---