Year 6
Welcome to Year 6!
The staff in Year 6 are: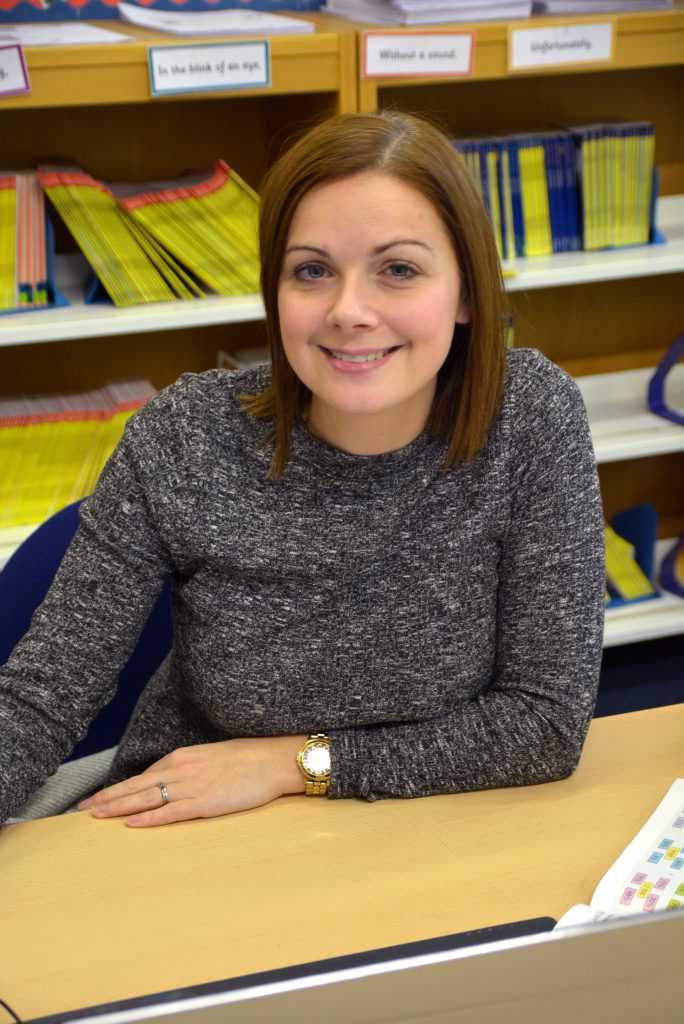 Mrs Dodd 6D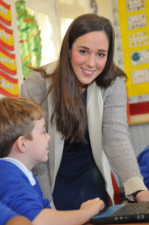 Miss E Jones 6J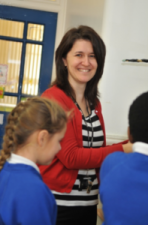 Ms White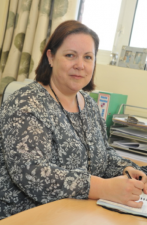 Mrs Tootell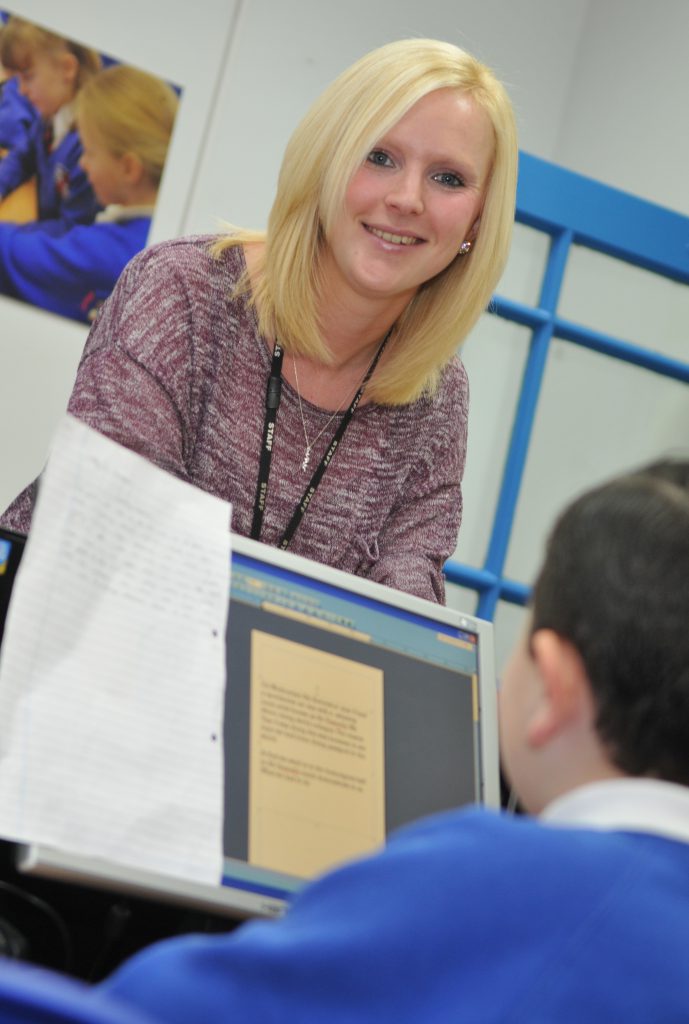 Mrs Pritchard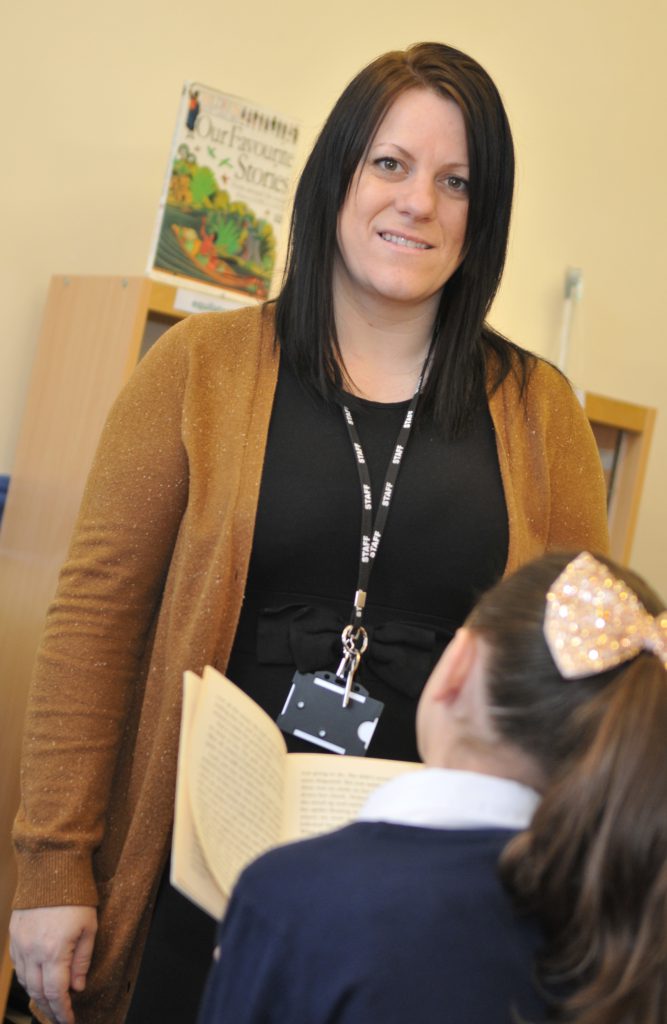 Ms Clynch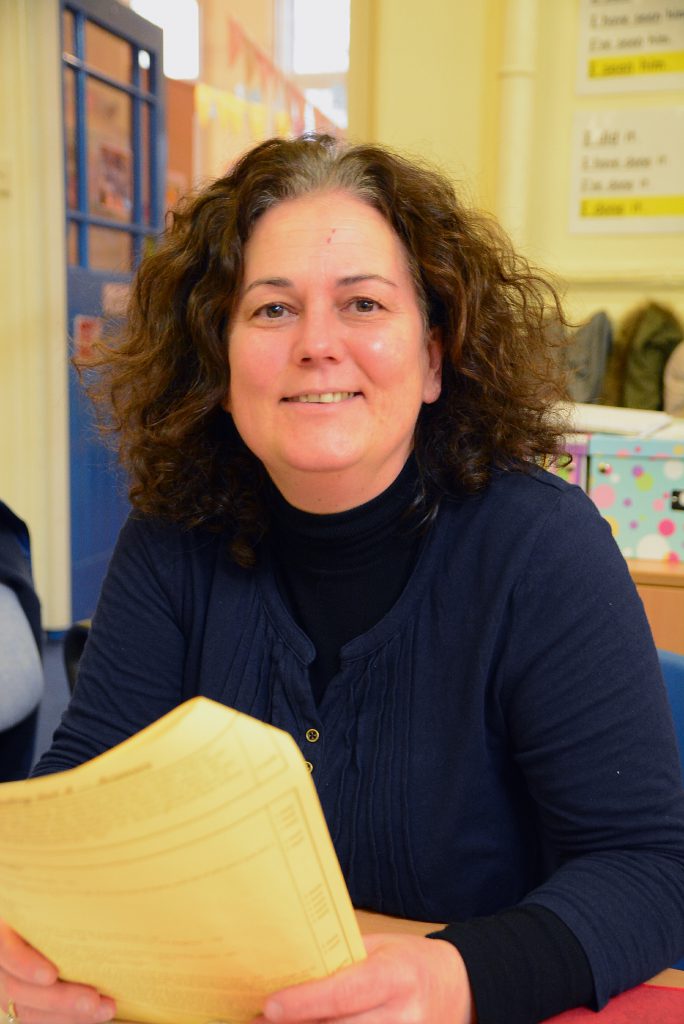 Mrs Hopwood
Year 6 activities to complete at home:
Learning by Questions (LbQ)
www.lbq.org
There will be a new code on Friday (3.4.20)
Let's see if you can beat the number of pupils who complete each one.  Who will be the top scorers?!
Wednesday's results:
Thank you to all these pupils for completing one or all of the tasks:
LB, JK, LP, GT, KT, DW, ML, EK, IS, MK, BD, RP, MR
Maths – 13 pupils (Top scorers RP & MR)
Grammar – 9 pupils (Top scorer EK)                                Congratulations to our Top Scorers!!
Reading – 7 pupils (Top scorers MR & EK)
Monday's results:
Maths- 15 pupils (Top scorers RP & SLC)
Grammar – 9 pupils (Top scorer GT)
Reading – 7 pupils (Top scorers IS & MR)
Friday's results:
Spellings – 9 pupils (Top scorers JK & BD)
Maths – 7 pupils (Top scorer MK)
Writing – 7 pupils (Top scorers DW & MK)
Purple Mash
www.purplemash.com
Username: First name and the initial of your surname (e.g. Daley Bear – daleyb)
Password: Same as for Bug Club
There are 3 new activities in your 2Do list (clipboard icon):
Spelling quiz
Egyptian hieroglyphics art task (Don't forget to save your work)
Interpreting timetables
Completed Purple Mash tasks:
Egyptian Gods – completed by 21 pupils. 8 trophies awarded.
Synonyms and Antonyms – completed by 17 pupils.  Top scorer – ML.
There are blogs in the Sharing section (Earth icon).  Go to Shared blogs and select one of the blogs.  Read what has been put and leave your own comment!  Your jokes must be better than the ones the teachers have put!
Also in the Sharing section (Earth icon) have a look at some pupils' completed work on the Display board – there are some great examples.
Looking after Yourself
If you or your child is feeling stressed at this difficult time please visit the Childline Calm Zone for ideas, activities, games and videos to help you and your child keep calm.
Click the following link for advice for families coping with school closure:
How families can cope with self-isolation
Social distancing will takes its toll on all of us and it's more important than ever that we look after our mental health. Yoga and Mindfulness are great ways to promote positive mental health and they can be done indoors without any fancy equipment. Please click here to access Yoga and Mindfulness resources. These sessions are perfect for families to do together to help everyone stay calm and relaxed through this difficult time.
Challenge Yourself!
Below is a link to 14 days of activities for your children. Each activity is hyperlinked to a resource on the ELSA Support website. If you click the BLUE TITLE of each activity it will take you to a page on the ELSA website.
30 Day Coping Calendar
Try to also choose an activity each day to complete from the coping calendar below:
Non- Screen Activities
Below is a link to 25 non-screen activities your child could complete at home. Both fun and educational!
Keeping Active
Want to keep active at home? Then click here for free access to home training programmes for all ages.
You can also tune in to 'P.E. with Joe' on his YouTube Channel 'The Body Coach' Monday – Friday 9am – 9.30am.
GoNoodle: Good Energy at Home offers free:
• Movement, yoga, and mindfulness videos
• Downloadable curricular activities
• Recommended off-screen home activities
Click here to sign up.
Up for a short physical challenge? Check out these 60 second challenges:
https://www.youthsporttrust.org/60-second-physical-activity-challenges
Here are some activities for you to try, created in partnership with Complete PE, and you can download any of them from the following link. Find a daily activity by following them on their Twitter @YouthSportTrust.
https://www.youthsporttrust.org/pe-home-learning
This leaflet from Striver explains all the different yoga poses and how to do them.  Would be great to post some photos of the family having a go on the A Place to Talk email on the website's homepage!
Yoga Poses
The Family Fit Club produce fun themed workout videos that children and their families can access completely free. The videos are for all the family, regardless of their age or ability and were designed by children and PE teachers to ensure that that all children stay engaged and have fun!
https://www.youtube.com/channel/UCgKRZDCAseDn8JZFXivMeLg
Young Champions has been created to provide children with home practice sessions to develop fitness, motor and sports skills. It will help children of all ages and abilities to play sport to the best of their ability and keep them active and healthy. A parent/carer should follow the link below to sign you up to access the videos:
https://www.amaven.co.uk/young-champions?code=directamaven&utm_source=ZohoCampaigns&utm_campaign=Young+Champions+Direct+Amaven&utm_medium=email
Oti Mabuse, from Strictly Come Dancing, is teaching dance classes inspired by films such as The Greatest Showman, Frozen, Aladdin, Mary Poppins and The Jungle Book. Her videos on YouTube can be found here
Twinkl Resources
Twinkl is a website containing thousands of teaching and learning resources. The website is offering a FREE membership for ALL PARENTS. Please click on the link to sign up and make use of this fabulous resource:
https://www.twinkl.co.uk/sign-up
Spellings and Grammar
Please use the following links for extra support with teaching spellings and grammar at home:
Below is a chart of spelling ideas that can be completed at home:
Writing
Radioblogging.net broadcast a live show every morning at 9.30am.  It is fun and interactive with a new educational task every day.  Just listen and blog –  they might read your writing out on their live show.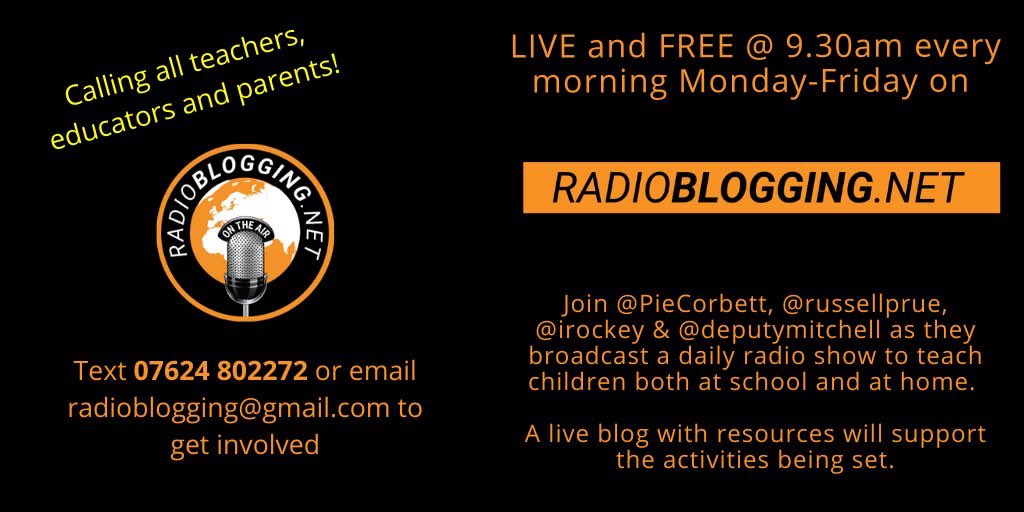 Frank Cottrell Boyce, children's author, is providing a creative writing lesson every day at 10.00am.  All you need is a piece of paper and a pencil.  It can be accessed through Instagram at @frankcottrell_b
Pobble 365 displays a new, amazing picture every day.  If you click on the down arrow on the picture there are ideas for writing tasks: Story Starter, Sentence challenge, Question Time, Sick Sentences and Perfect Picture (a drawing activity).
http://www.pobble365.com
LitFilm Fest  Will be uploading writing support videos every week day at 10.00am.  Topics include: Write a speech with Boris Johnson, Design an alien, Home Science Experiments. https://www.youtube.com/channel/UCDBwXRaWOGPaKd9Hogt5C-w
Here are some examples writing activities and games your child could complete at home:
https://writers.scholastic.co.uk/free-resources
https://www.educationquizzes.com/ks2/
Reading
Your child has been given their Bug Club username and password.This is a resource containing age appropriate books for your child to read at home. The books will be updated regularly by the class teacher (school code- ga6a).
https://www.activelearnprimary.co.uk/login.php?c=0
Storytime 4 Hometime James Mayhew, a children's author and illustrator, is reading a story as he illustrates the story, drawing upside down! A lovely, soothing end to the day at 3pm.  Click here to visit his YouTube channel.
Audible (by Amazon) are instantly streaming  an incredible collection of stories, including titles across six different languages, that will help children to continue dreaming, learning, and just being kids. Click here to read your favourite stories.
Stay at Home Storytime: Oliver Jeffers, author and illustrator, is reading one of his books every weekday on Instagram and talking about some of the things that went into making it. https://www.oliverjeffers.com/books#/abookaday/
National Literacy Trust  Split up by age group, you will find ideas and guidance for simple activities that will engage children at home. You'll be able to access free reading and writing resources, audiobooks, videos, competitions and reading challenges   Visit their website below:
https://literacytrust.org.uk/family-zone/
Authorfy For a daily dose of creativity and fun, check out the '10 Minute Challenges', which are set by bestselling authors and illustrators – a new challenge is added every single day! For more author videos and free resources, check out the 'classroom' page.
https://authorfy.com/10minutechallenges/
Steve Antony, award-winning writer and illustrator of many picture books, is delivering a masterclass every Monday – Wednesday in creating your very own universe of stories and characters. https://www.youtube.com/c/SteveAntonyVideo
Nosy Crow Stories: lots of activities, resources, free Nosy Crow books and other content which they hope will help keep families happy
https://nosycrow.com/free-resources
Nosy Crow Stories Aloud: They are also sharing a free picture every day, that you can read as they read it aloud.  https://nosycrow.com/nosy-crow-storytime/
Toppsta create a daily schedule of bookish ideas, which can be found here.
Elevenses with The World of David Walliams: Every day at 11.00am you can listen to one of David Walliams' World's Worst Children stories.  Enjoy 20 minutes of pure fun!
https://www.worldofdavidwalliams.com/elevenses/
Booktrust:  Lots of lovely interactive books to read online or watch with signing. There are classic children's stories that we think you and your family will love, including Hairy Maclary from Donaldson's Dairy by Lynley Dodd to Owl Babies by Martin Waddell and Patrick Benson, along with newer favourites such as Chris Haughton's Oh No, George! and Everybunny Dance! by Ellie Sandall
https://www.booktrust.org.uk/books-and-reading/have-some-fun/storybooks-and-games/
The Home Time page links to lots of activities where you can play games, win prizes, test your knowledge in book-themed quizzes, or even learn how to draw some of your favourite characters
https://www.booktrust.org.uk/hometime
Storyline Online streams videos featuring celebrated actors reading children's books alongside creatively produced illustrations. Why not listen to a story being read?
https://www.storylineonline.net/
Books for Topics: Need help to find suitable books to buy for your child? Follow the link below:
https://www.booksfortopics.com/homebooks
Oxford Owl: an eBook library, containing over 100 free eBooks. The eBooks have been developed for children aged 3 –11 https://home.oxfordowl.co.uk/books/free-ebooks/
Below is a chart of reading ideas to complete at home:
Maths
White Rose Maths
As you will be probably aware we are using the scheme 'White Rose' to support our teaching of Maths in school. The website is organising online training videos and activities for you to use at home. This is going to be an EXTREMELY valuable resource to use at home with your child. Please visit the following link to access the materials to support your child's home learning.
https://whiterosemaths.com/homelearning/
At 10.00am every week day there will a new video for each year group.
Watch the video
Try the questions
Tweet your solution or ask questions
Click here to see 'White Rose Problem of the Day'. (KS1 – page 1 of problems, KS2 – page 2 of problems).
Times Tables Rock Stars & Numbots
All children should have been given their username and password for the following links. Please use their login details to access these maths tools at home. If you do not know your child's username and password then don't worry, the websites are offering free access – just sign up!
https://ttrockstars.com/home
https://numbots.com/
I See Maths – Every weekday at 9am, two new lessons will be posted on here via YouTube: one aimed at children in Y3 & 4 and another for Y5 & 6. Each video will help children to build the skills needed for the main task. Then children will complete the main task – a challenge or short series of questions – working individually or with adult support. Answers will be provided!
The Maths Factor – The course contains over 1,000 maths sessions, organised into topics. Carol Vorderman teaches each topic through a fun and lively video, which is coupled with practice sessions to build your child's knowledge and confidence in maths.
https://www.themathsfactor.com/
Below are links to other maths resources and activities for your child to complete at home:
https://classroomsecrets.co.uk/free-home-learning-packs/ 
https://www.topmarks.co.uk/maths-games/7-11-years/problem-solving
https://www.oxfordowl.co.uk/for-home/maths/maths-skills-ages-9-11/
https://www.coolmathgames.com/
http://www.crickweb.co.uk/ks2numeracy.html
https://mathsframe.co.uk/en/resources/category/22/most-popular
Times Table Practise
All children have been given their usernames and passwords for Purple Mash. Please follow the link below to complete times table practise and assessments. Your class teacher will keep track of the progress your child is making.
https://www.purplemash.com/sch/merseypark
Other times table activities:
https://www.topmarks.co.uk/maths-games/7-11-years/times-tables
https://www.timestables.co.uk/games/
Science
Indoor Science activities from 'British Science Association':
https://www.britishscienceassociation.org/Handlers/Download.ashx?IDMF=98479b73-453a-4390-b367-c8613e37c578
Outdoor Science activities from 'British Science Association':
https://www.britishscienceassociation.org/Handlers/Download.ashx?IDMF=fd30d8de-fc23-45d8-93f1-d2eead8f13bf
Wildlife Watch UK – If you care about nature and love wildlife, Wildlife Watch is the club for you!
https://www.wildlifewatch.org.uk/
Edinburgh Zoo webcam – Watch the pandas, penguins, tigers or koalas and the zookeepers who look after them.  Imagine you are a zookeeper and research what you would need to do to look after each animal.
https://www.edinburghzoo.org.uk/webcams/panda-cam/
Here are some links to science activities and games your child could complete at home:
https://www.bbc.co.uk/bitesize/subjects/z2pfb9q
https://www.educationquizzes.com/ks2/
History
Below are links to history resources for your children to use at home:
https://www.bbc.co.uk/cbbc/shows/horrible-histories
https://www.topmarks.co.uk/Search.aspx?Subject=13&AgeGroup=2
Geography
Below are links to Geography resources for your children to use at home:
https://www.natgeokids.com/uk/category/kids-club/
http://www.sheppardsoftware.com/Geography.htm
http://www.crickweb.co.uk/ks2geography.html
https://www.educationquizzes.com/ks2/geography/
Online Safety and Computing
Be Internet Legends
This website provides online activities for the whole family to help children be safe and confident explorers of the online world.  Interland is an interactive game that consists of completing online challenges in four zones (https://beinternetlegends.withgoogle.com/en_uk):
Kind Kingdom – Respect each other
Tower of Treasure – Secure your secrets
Reality River – Check it's for real
Mindful Mountain – Think before you share
Click here for Online Safety activities for the whole family at home.
Below are some more Online Safety resources:
Think U Know activity pack for children aged 8-10
https://www.saferinternet.org.uk/advice-centre/young-people/resources-3-11s
Please download Bee-Bot in the app store. This is a free game that allows children to practise moving Bee-Bot around a maze.
Learn to code with the following link:
Art and Design
Mo Willems (author and illustrator) has announced that he will be teaching drawing every weekday on YouTube to kids who are now at home. Mo will be having sessions called 'Lunch Doodles' where he will occupy the little ones by doodling together with them. Click the following link to visit his YouTube channel:
https://www.youtube.com/playlist?list=PL14hRqd0PELGbKihHuTqx_pbvCLqGbOkF
We have found some brilliant drawing activities online, and have therefore put together the following gallery. We hope you have fun! I think the teachers will enjoy having a go at some of these too.
P4C- Philosophy for Children
There will lots of resources available each week (for every year group) to get kids thinking and talking with their parents. The resources will change every Friday. There will be many games, questions, stories and riddles. Solutions to riddles will follow the next week. Please click the link below to access these free P4C resources:
https://www.thephilosophyman.com/brainsqueezers
Music
We thought as we can't do our Easter service in school you might like to look at these free resources and practice a new Easter song:
https://www.popuk.org/store/heisalive
Beat Goes On- Body percussion online sessions. Delivered by Ollie Tunmer former STOMP cast member and teacher. Click the link to visit his YouTube channel:
https://www.youtube.com/channel/UC-iOnF1dIM8eagPO05SMnRQ
Below are more links to music resources for your children to use at home:
https://www.fun2think.com/free-online-music-making-for-kids/
https://musiclab.chromeexperiments.com/Experiments
Religious Education
Below are links to R.E. resources for your children to use at home:
https://www.teachingideas.co.uk/subjects/re
https://www.bbc.co.uk/bitesize/subjects/z7hs34j
Spanish
Below are links to Spanish resources for your children to use at home:
https://www.bbc.co.uk/bitesize/subjects/zxsvr82
Below is some Year 6 Spanish work set by Senor Pena:
Below are links to Spanish songs the Year 6 children really enjoy singing in their Spanish lessons:
https://rockalingua.com/videos/whats-your-name
https://rockalingua.com/videos/feelings
https://rockalingua.com/videos/how-are-you-feelings
https://rockalingua.com/videos/daily-routines
https://rockalingua.com/videos/what-time-it
Fancy doing something a little different?
Why don't you have a go at entering 'The Secret Garden Competition'? Follow the link below for more details:
schoolgardening.rhs.org.uk/Competitions/The-Secret-Garden
or click here to open the competition entry form.
Or visit 'The Great Indoors' website, which includes a bank of inspired indoor activity ideas to keep your children learning new skills and having fun all in 'The Great Indoors'.
Please click here for more information.
Each week the following website will upload 5 new species, one for each working day, each with a downloadable image and a fact about that day's species so you can learn about the wonderful creatures we share this planet with. Each species features a reference illustration and a downloadable colouring image which can either be printed out or edited on your computer or tablet.
https://www.benrotheryillustrator.co.uk/collections/free-colouring-images
Maybe try a bit of cooking at home with your parents? Click the following link for some scrumptious recipes:
https://www.bbcgoodfood.com/recipes/collection/kids-cooking
Have a little look at the following photographs for some exciting Forest School ideas:
Useful information:
Homework and PE Timetable:
Reading books will be changed as children finish the book – do remember they should be reading at least three times a week.
| | | | | |
| --- | --- | --- | --- | --- |
| Monday | Tuesday | Wednesday | Thursday | Friday |
| | | | PE | PE |
| | | | | Spellings to be tested |
| | Homework to be returned | | | Homework and spellings given out |
If your child has misplaced their spelling homework please see spellings below:
| | | | |
| --- | --- | --- | --- |
| Mrs Dodd | Miss Jones | Mrs Clynch | Ms Hopwood |
| No spelling homework this week. | No spelling homework this week. | No spelling homework this week. | No spelling homework this week. |
Year 6 news...
Egyptians
The topic during Spring term is Egyptians. Year 6 have enjoyed designing their own pharaoh head dress in Art, re-capping previous knowledge from their Egyptians topic from Year 3 and reading and studying the opening of a text based on an Egyptian adventure (Secrets of a Sun King).
---
Skellig
Year 6 are beginning a new class text by David Almond called Skellig. The children enjoyed looking through a mystery box filled with clues about the text and made predictions about what they thought was going to happen. They then looked at a variety of front covers for the text and made further predictions. We are looking forward to finding out if our predictions were close.
---
Fun Fitness Friday
What an exciting day! We will definitely be relaxing over the weekend. We have enjoyed a day full of exercise and fun. Thank you Mr Murphy for our wonderful session. We enjoyed exercising to 80's and 90's music! We can't wait for the next Fun Fitness Friday!
---
Gymnastics
Year 6 have been working hard to put gymnastics routines together, using jumps and body part balances.
---
Save the Children Christmas Jumper Day
On Friday 13th December we wore Christmas jumpers to help raise money for Save the Children. Here are some pictures of the fluffy, funny and colourful jumpers we wore!
---
Football Competition
Year 5 and 6 playing their socks off in the Liverpool Football Club competition.
---
Reading Buddies
Year 3 and Year 6 reading buddies met to learn about two influential people in history Dr Thomas and John Barnardo.
---
Gymnastics in P.E
We have been practising our gymnastics skills in P.E this half term.
---
Well Being Day
On Thursday 24th November, we celebrated 'Well Being Day'. Year groups carried out various activities throughout the day. Some of us had the opportunity to take part in peer massage- this was very relaxing! Others participated in Lego Therapy, which we loved! One class even had a karaoke session- this made us feel GREAT! Thank you Mrs Porter for our wonderful yoga session. It was a relaxing and lovely day at Mersey Park. We loved coming into school in our comfy slippers!
---
We got a black, opaque tube and put it on the table with our eye over it. We couldn't see anything– it was pitch black! This is because the card was opaque and no light could get in to bounce off any objects and into our eyes.
Next, we put different coloured counters in the tube and we still couldn't see anything! We talked about why we couldn't see anything and we decided that we needed light. We made a hole in the middle of the tube to let some light into the tube.
We still couldn't see the counter because light travels in straight lines!
---