Foundation Stage 2
The staff in the Foundation Stage work hard to ensure that all children feel safe and happy in school. We endeavour to provide the children with an attractive, well-organised and exciting learning environment, both indoors and outdoors, and a wide range of different learning experiences. We also very much value developing strong partnerships with all the families. Please do not hesitate to contact any member of staff should you have any concerns about your child. We look forward to working with you in the future.
The staff in Foundation Stage 2 are: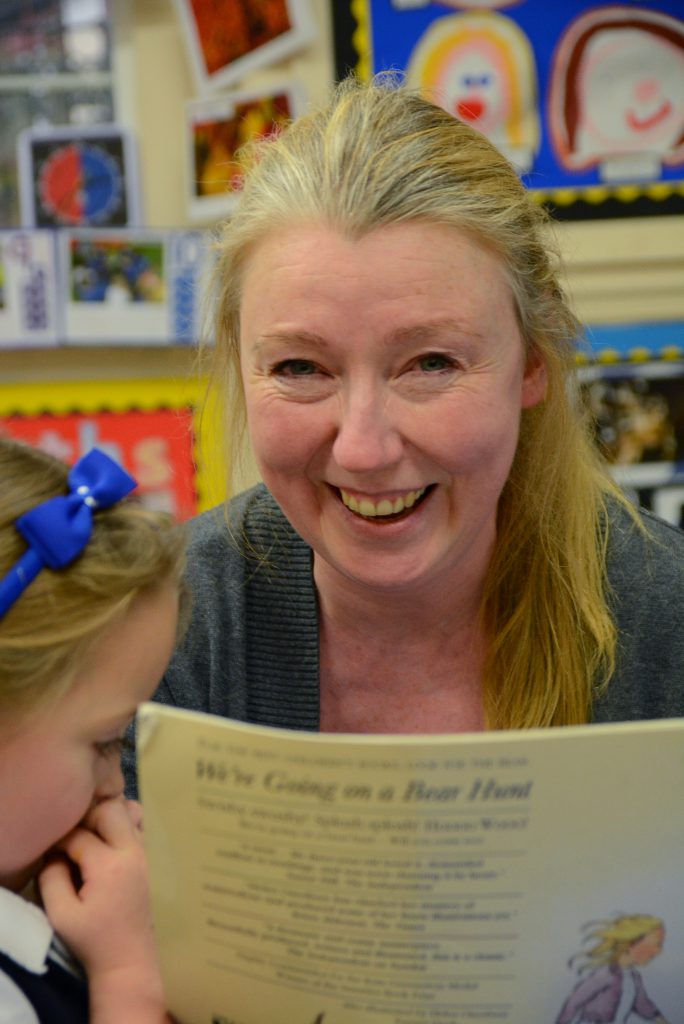 Miss Davies F2D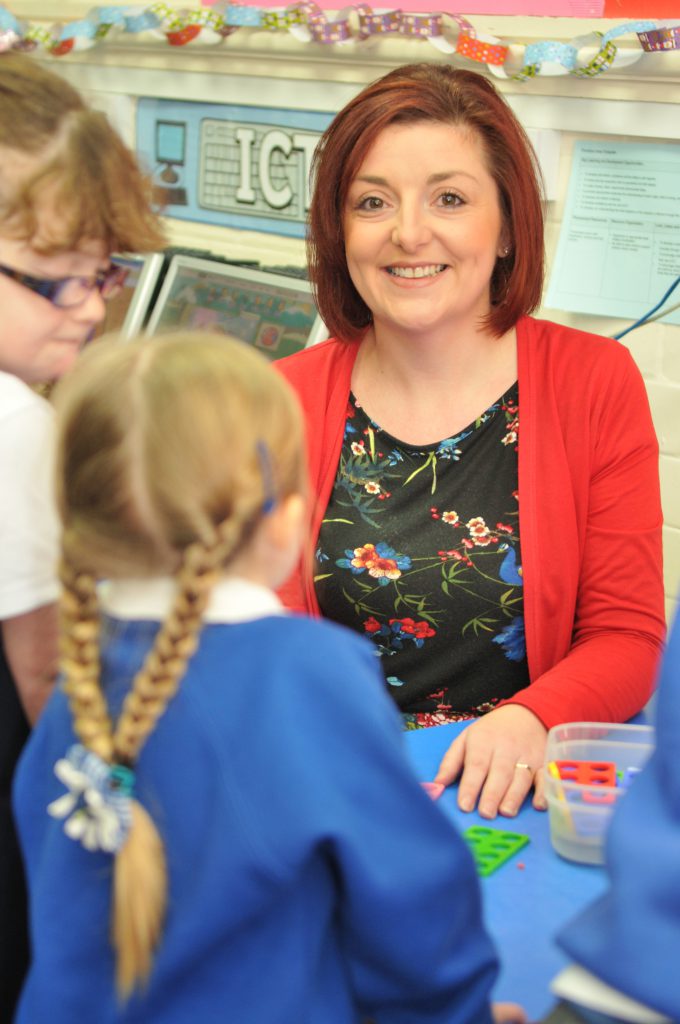 Mrs Boylan F2BM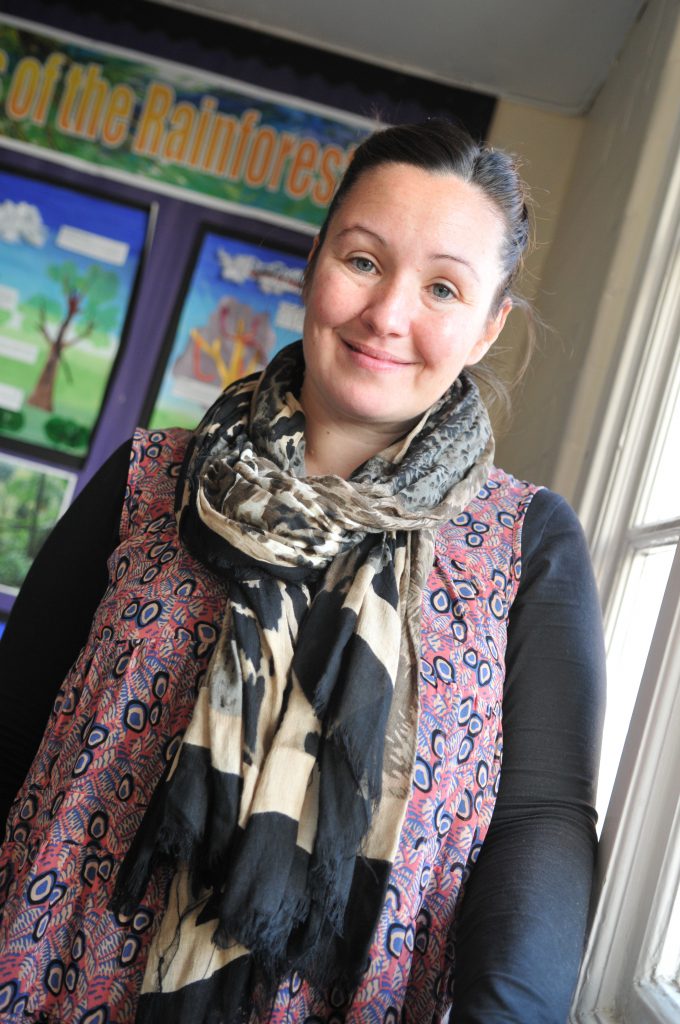 Mrs MacDonough F2BM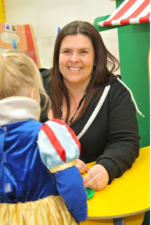 Ms Frost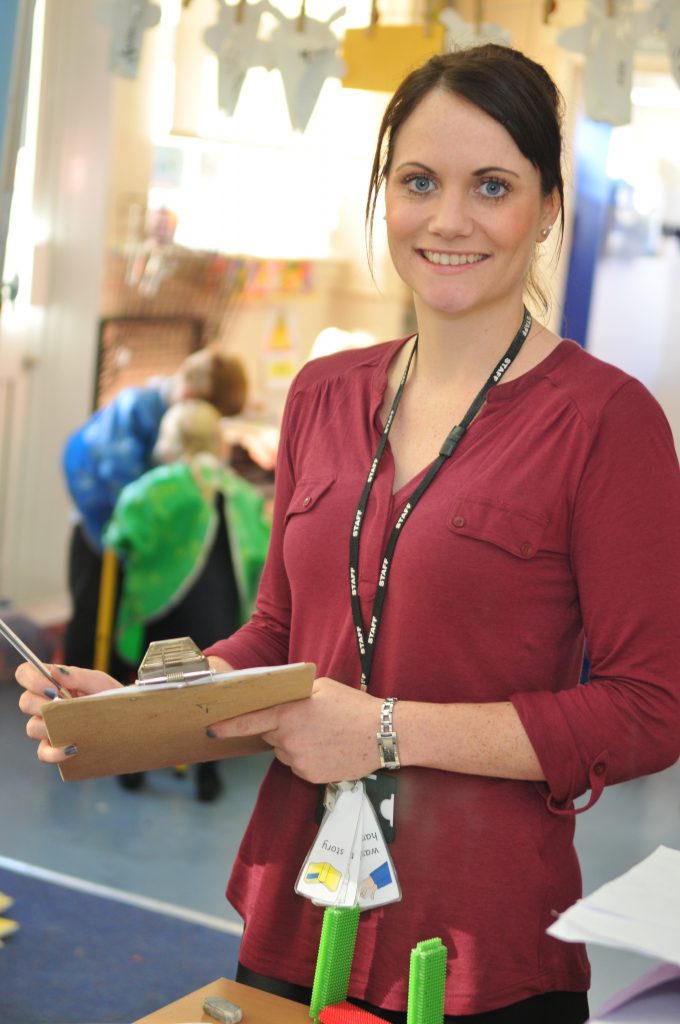 Mrs Ekins
Mrs McGinn
Foundation 2 activities to complete at home:
The following document will be updated on a weekly basis:
Looking after Yourself
If you or your child is feeling stressed at this difficult time please visit the Childline Calm Zone for ideas, activities, games and videos to help you and your child keep calm.
Click the following link for advice for families coping with school closure:
How families can cope with self-isolation
Social distancing will takes its toll on all of us and it's more important than ever that we look after our mental health. Yoga and Mindfulness are great ways to promote positive mental health and they can be done indoors without any fancy equipment. Please click here to access Yoga and Mindfulness resources. These sessions are perfect for families to do together to help everyone stay calm and relaxed through this difficult time.
Challenge Yourself!
Below is a link to 14 days of activities for your children. Each activity is hyperlinked to a resource on the ELSA Support website. If you click the BLUE TITLE of each activity it will take you to a page on the ELSA website.
30 Day Coping Calendar
Try to also choose an activity each day to complete from the coping calendar below:
Below is a link to 25 non-screen activities your child could complete at home. Both fun and educational!
Keeping Active
Want to keep active at home? Then click here for free access to home training programmes for all ages.
You can also tune in to 'P.E. with Joe' on his YouTube Channel 'The Body Coach' Monday- Friday 9am- 9.30am.
GoNoodle: Good Energy at Home offers free:
• Movement, yoga, and mindfulness videos
• Downloadable curricular activities
• Recommended off-screen home activities
Click here to sign up.
Up for a short physical challenge? Check out these 60 second challenges:
https://www.youthsporttrust.org/60-second-physical-activity-challenges
Here are some activities for you to try, created in partnership with Complete PE, and you can download any of them from the following link. Find a daily activity by following them on their Twitter @YouthSportTrust.
https://www.youthsporttrust.org/pe-home-learning
Twinkl Resources
Twinkl is a website containing thousands of teaching and learning resources. The website is offering a FREE membership for ALL PARENTS. Please click on the link to sign up and make use of this fabulous resource:
https://www.twinkl.co.uk/sign-up
Phonics
Please use the following links for extra support with teaching phonics at home:
https://www.teachyourmonstertoread.com/digital-flashcards
https://www.phonicsplay.co.uk/
Writing
Here are some examples of writing activities and games your child could complete at home:
https://www.oxfordowl.co.uk/for-home/find-a-book/read-with-oxford/read-with-oxfordstage-two-advice-and-activities/
https://classroommagazines.scholastic.com/support/learnathome/grades-prek-k.html 
Reading
Your child has been given their Bug Club username and password.This is a resource containing age appropriate books for your child to read at home. The books will be updated regularly by the class teacher (school code- ga6a).
https://www.activelearnprimary.co.uk/login.php?c=0
James Mayhew, a children's author, is reading a story every school day at 3pm.  Click here to visit his YouTube channel.
Audible (by Amazon) are instantly streaming  an incredible collection of stories, including titles across six different languages, that will help children to continue dreaming, learning, and just being kids. Click hereto read your favourite stories.
Why not listen to a story being read?
https://www.storylineonline.net/
Need help to find suitable books for your child? Follow the link below:
https://www.booksfortopics.com/homebooks
Listen to Oliver Jeffers 'A Book a Day' story telling every day:
https://www.oliverjeffers.com/books#/abookaday/
As a response to school closures, National Literacy Trust have developed a comprehensive web portal for parents, to support you during this time. Over the next days, weeks and months they will be updating the website as often as they can with new and useful content for parents. Visit their website below:
https://literacytrust.org.uk/family-zone/
Other useful reading links:
https://www.booktrust.org.uk/books-and-reading/have-some-fun/storybooks-and-games/
https://home.oxfordowl.co.uk/books/read-with-oxford/
Below is a chart of reading ideas to complete at home:
Maths
As you will be probably aware we are using the scheme 'White Rose' to support our teaching of Maths in school. The website is organising online training videos and activities for you to use at home. This is going to be an EXTREMELY valuable resource to use at home with your child. Please visit the following link to access the materials to support your child's home learning.
https://whiterosemaths.com/homelearning/
Below are more links to maths resources and activities for your child to complete at home:
https://www.oxfordowl.co.uk/for-home/kids-activities/fun-maths-games-and-activities/
https://www.bbc.co.uk/cbeebies/shows/numberblocks
http://www.crickweb.co.uk/Early-Years.html
http://www.ictgames.com/mobilePage/
General Learning
Below are links to support general learning (Personal, social and emotional development & Understanding the World):
https://www.pbslearningmedia.org/grades/early-elementary/ 
https://www.bbc.co.uk/cbeebies
https://classroommagazines.scholastic.com/support/learnathome/grades-prek-k.html 
Online Safety
Click here for online safety activities your child can complete at home.
Fancy doing something a little different?
Why don't you have a go at entering 'The Secret Garden Competition'? Follow the link below for more details:
schoolgardening.rhs.org.uk/Competitions/The-Secret-Garden
or click here to open the competition entry form.
Or visit 'The Great Indoors' website, which includes a bank of inspired indoor activity ideas to keep your children learning new skills and having fun all in 'The Great Indoors'.
Please click here for more information.
Each week the following website will upload 5 new species, one for each working day, each with a downloadable image and a fact about that day's species so you can learn about the wonderful creatures we share this planet with. Each species features a reference illustration and a downloadable colouring image which can either be printed out or edited on your computer or tablet.
https://www.benrotheryillustrator.co.uk/collections/free-colouring-images
Maybe try a bit of cooking at home with your parents? Click the following link for some scrumptious recipes:
https://www.bbcgoodfood.com/recipes/collection/kids-cooking
Have a little look at the following photographs for some exciting Forest School ideas:
Here's our latest Newsletters:
Foundation 2 – Reading & Phonics Workshop: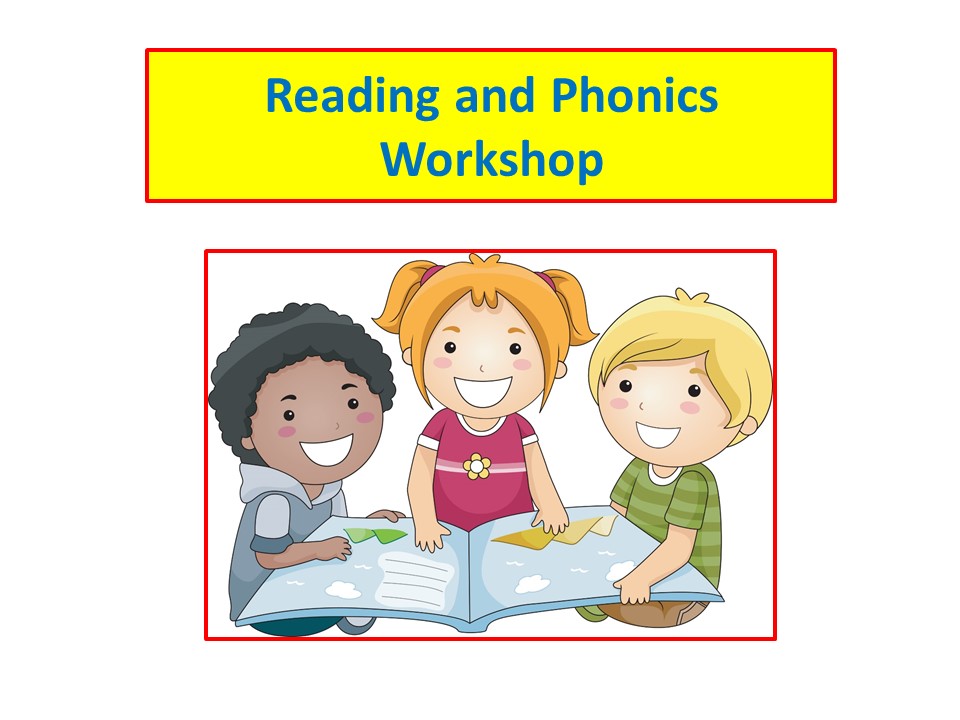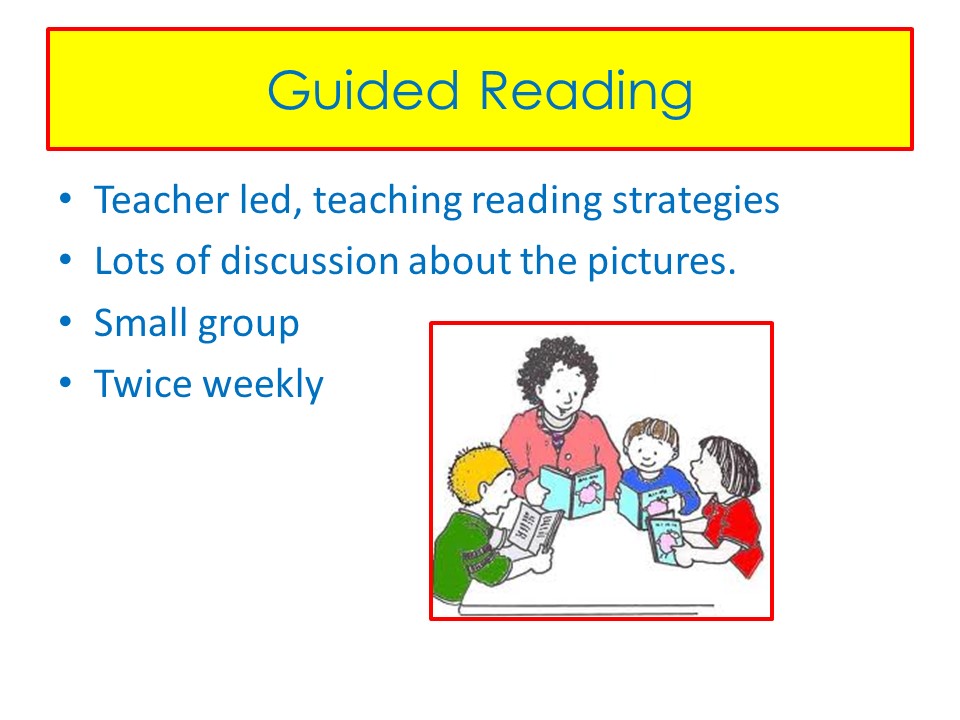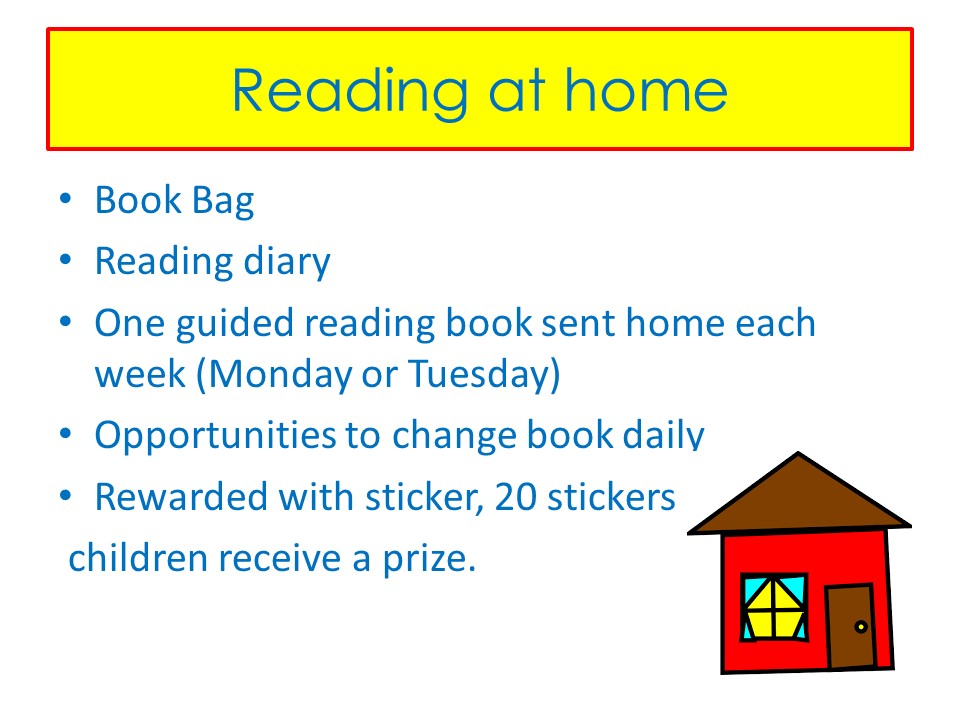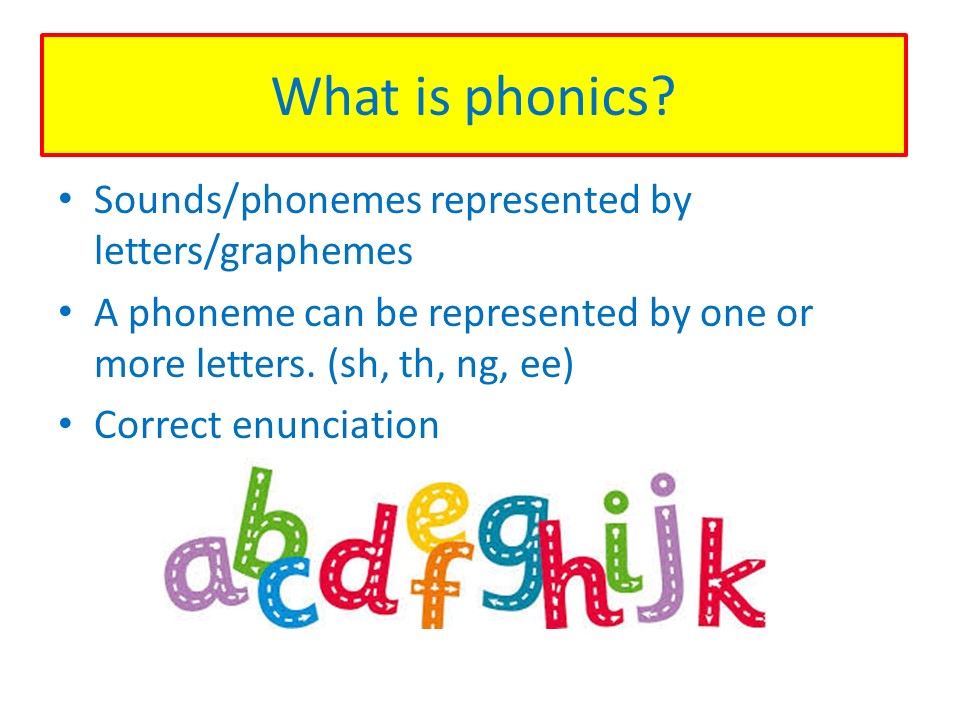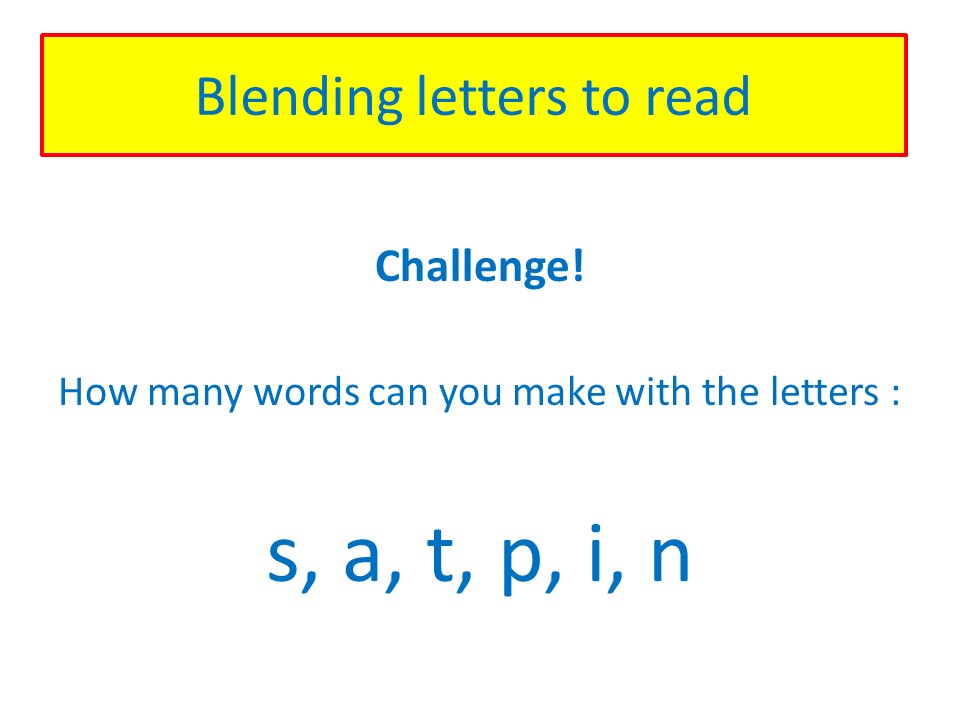 Tapestry:
Please read below for details of Tapestry – Our Online Learning Journal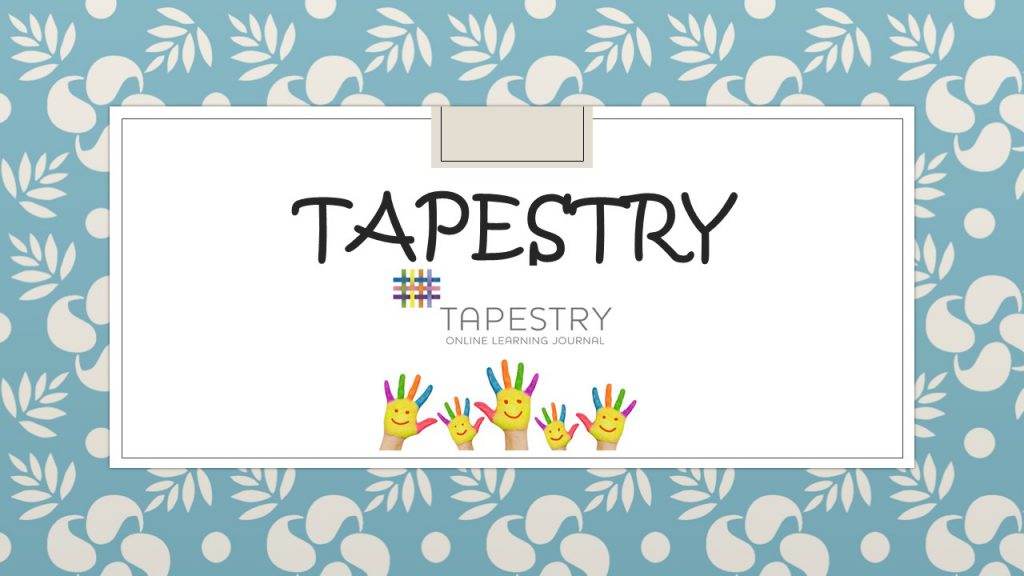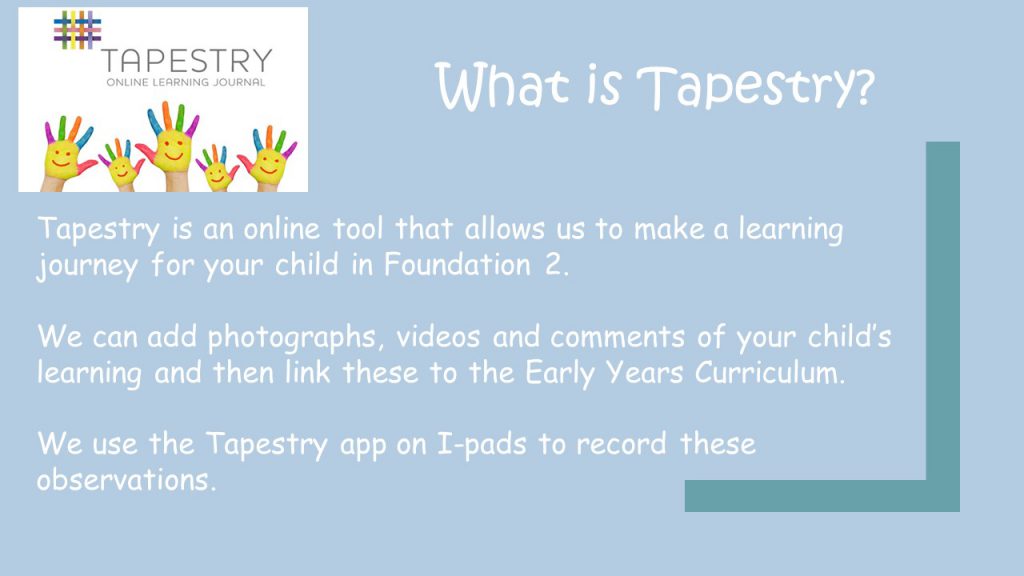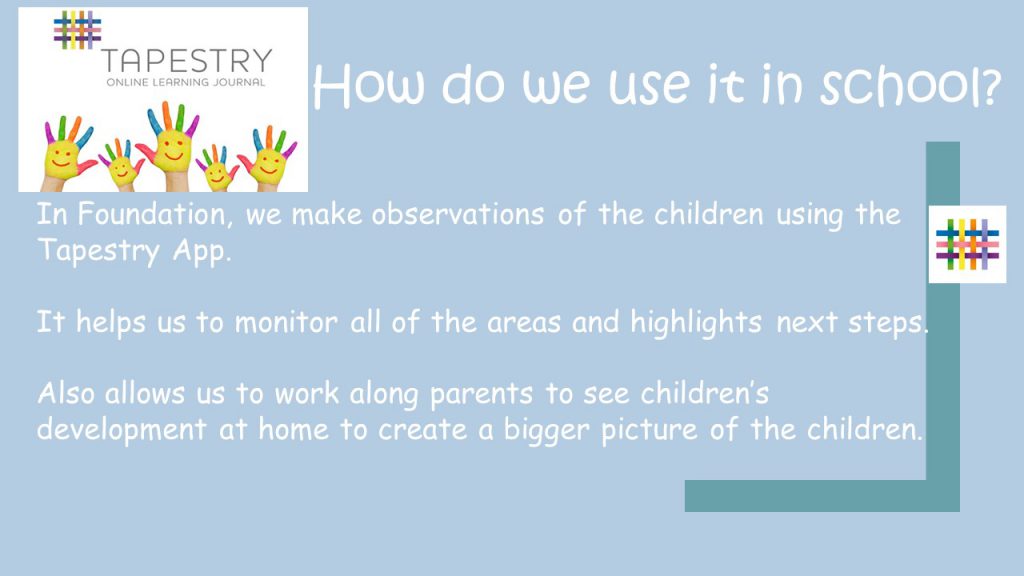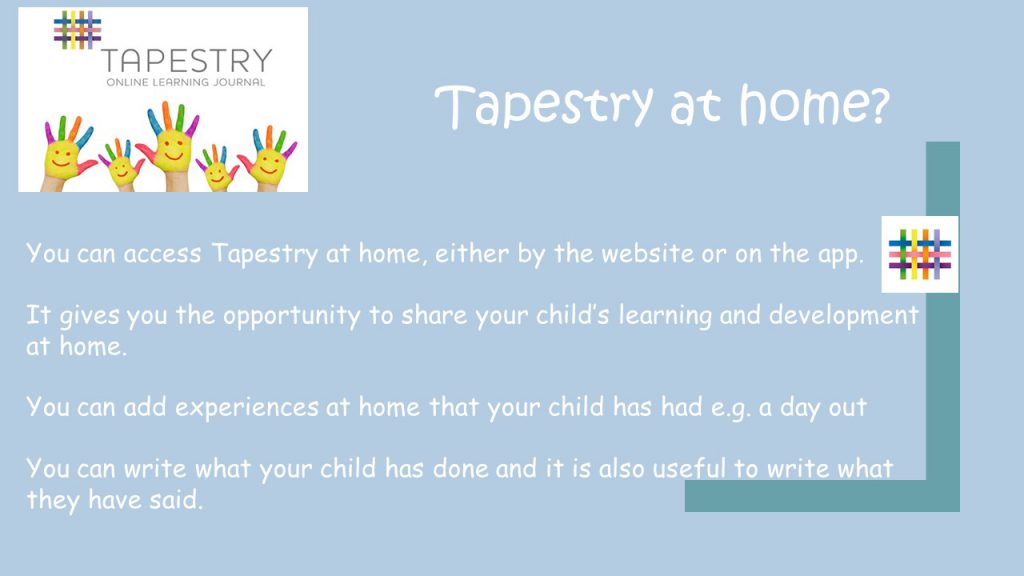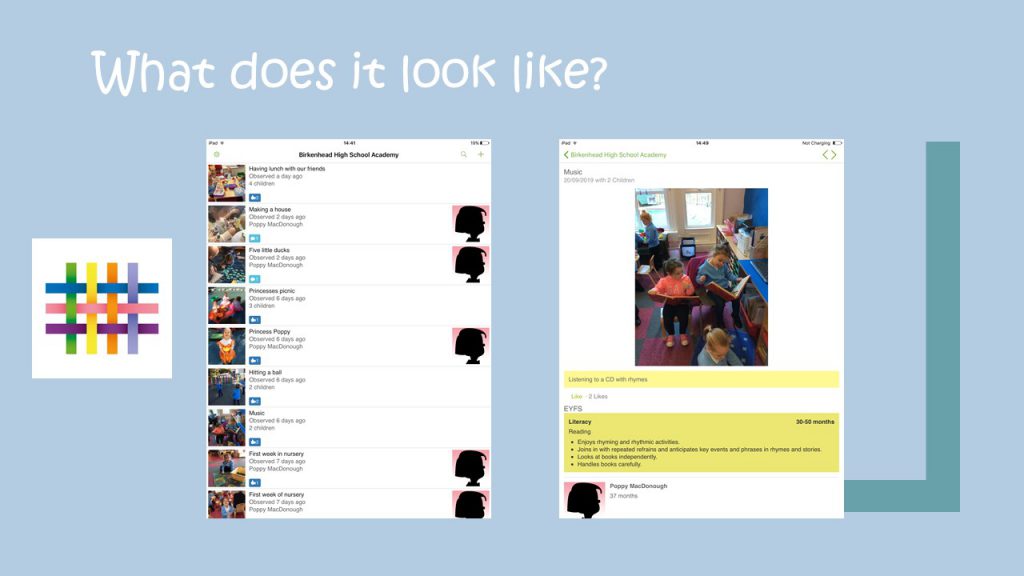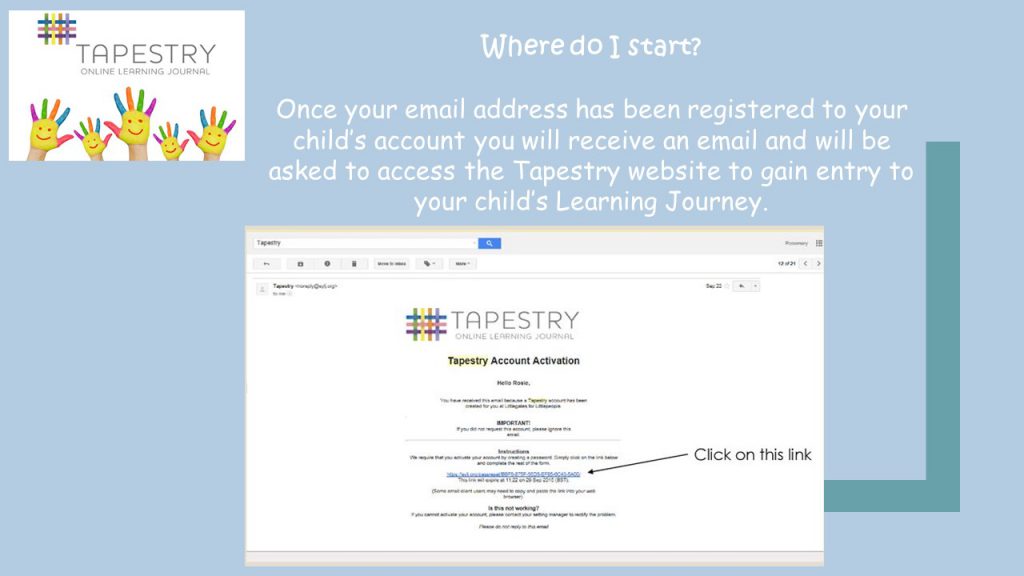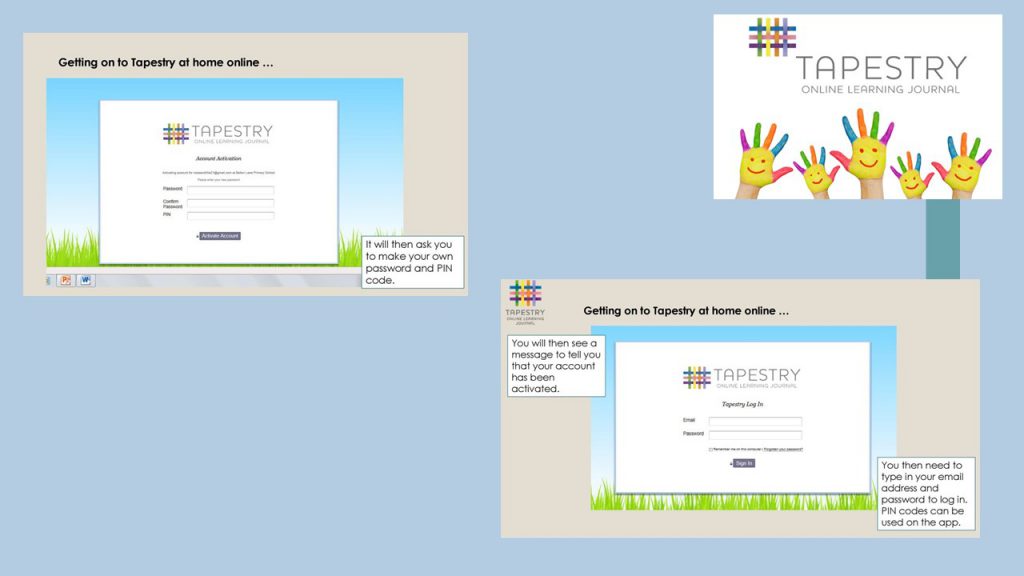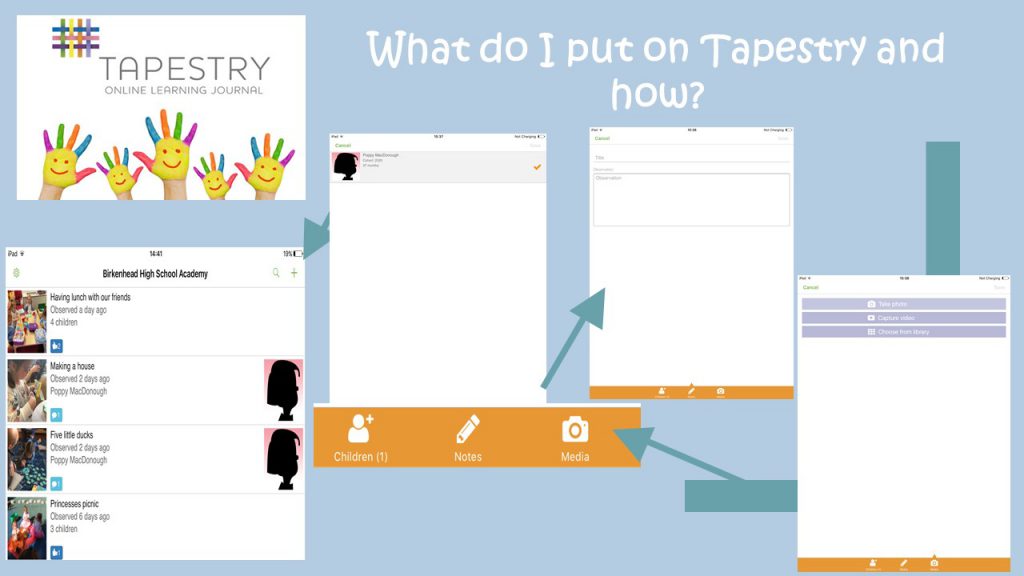 In order to provide a setting that has a rich, rounded curriculum the Foundation Stage classrooms are separated into areas. These are:
Book Area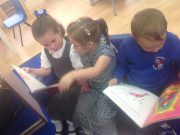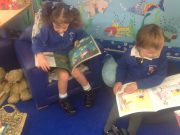 Computer Station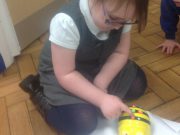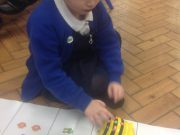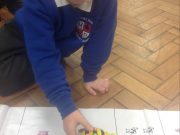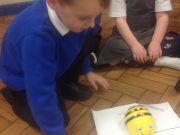 Construction Zone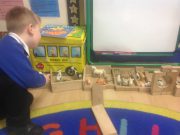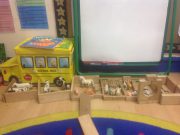 Creative Area
Maths Area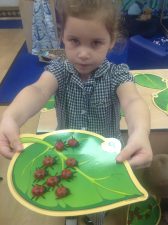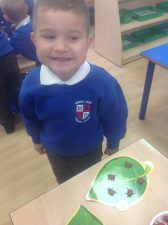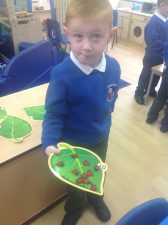 Outdoor Area
Role Play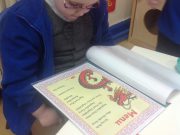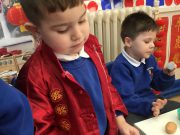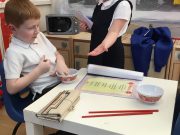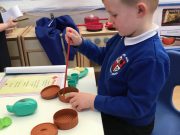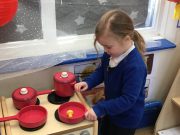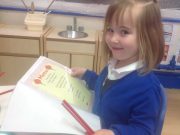 Small World Area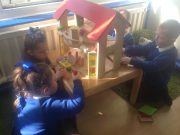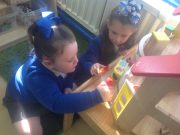 Workshop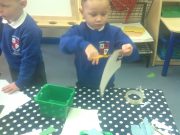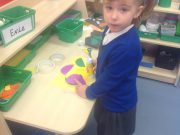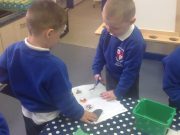 Writing Area
Foundation Stage 2 news...
Yoga Stories
Hello Key Stage 1 and Foundation Stage!
We hope you are managing to keep yourselves busy while you're at home. In case you want a change of Yoga activity from Cosmic Kids here is a great set of Yoga Stories. Choose one and you can read the book as well as complete the Yoga poses:
---
Space Helmets
We used different materials to make space helmets to wear on our journey to the moon. We went on an adventure just like Little Bear in the book 'Whatever Next'.
---
Moon Rocks
We made bags to fit the moon rocks that we found. They had fallen from space and we needed to make sure our bags were big and strong enough.
---
Chinese Food and Restaurant
We tasted Chinese food in class. We tried noodles, fried rice, spring rolls and prawn crackers with dips. Yum! We also took on different roles in our class Chinese Restaurant. We read the menu, ordered our food and a chef cooked it for us.
---
Chinese Dragon Dance
We used percussion instruments to create music for our Chinese Dragon Dance. We worked with our friends to make our own dances.
---
Chinese New Year
We found out about Chinese New Year in class. We made dragons, lanterns and made the Chinese arch in Liverpool.
---
Rock Ferry Library
We walked to Rock Ferry Library to meet Kirsten the librarian. We read our 'Booktrust' story and made masks. We loved looking at the different buildings that we saw on the way there.
---
Roma and Sita
We dressed up as Roma and Sita from the Diwali Story. Don't we look great?
---
Quilts
We made quilts using different textures to keep the characters from 'Pumpkin Soup' nice and cosy.
---
Nativity
We performed the 'Wriggly Nativity' for our family. We had fun singing and dancing.
---