Attendance & Punctuality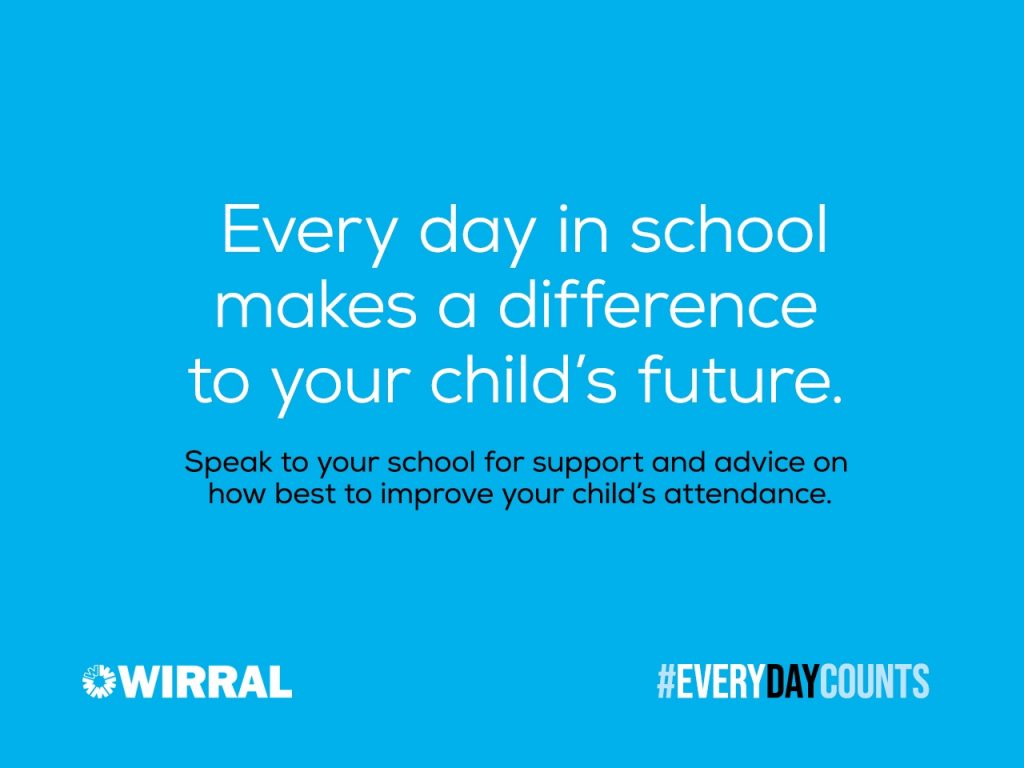 The school's attendance policy can be viewed here.
Click the following link for further information: Attendance Leaflet for Parents
We expect every child to work hard towards gaining 97% attendance or better. See the tables below: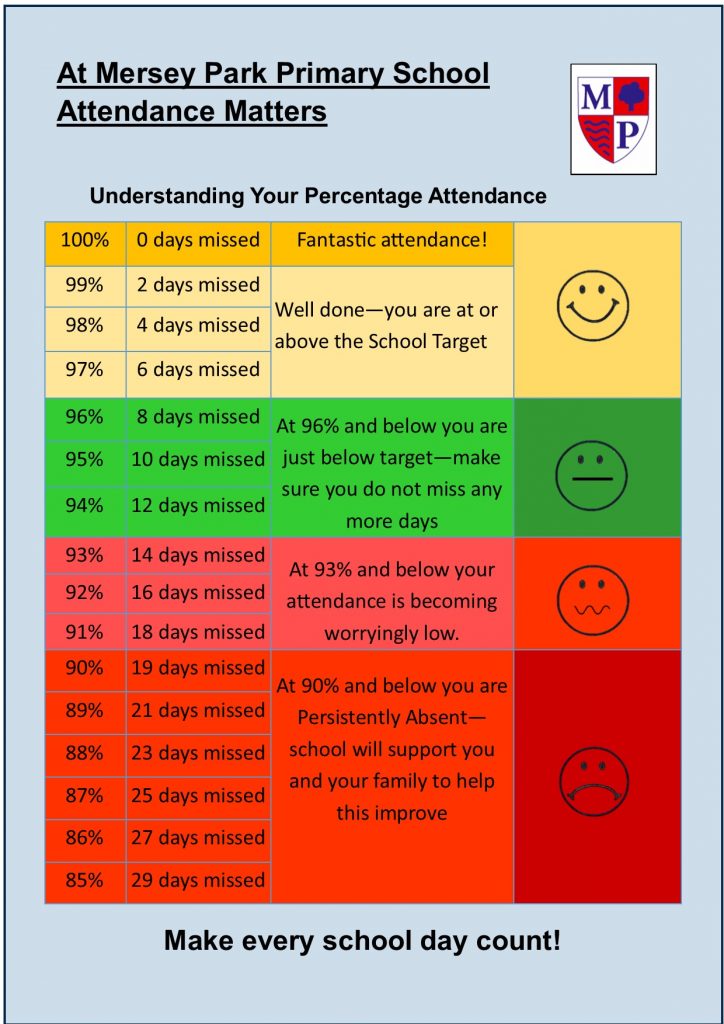 Please click  here to see what good punctuality means at Mersey Park Primary School.
Attendance Rewards
We celebrate 100% attendance each term by awarding every child a certificate.  At the end of  the year all children with attendance of 100% are invited to a special afternoon tea.
Pupils with attendance of 97%+ are entered into our attendance raffle to win a family prize, at the end of each term.
Each Friday the children have the chance to win £5 in our 'Five for Five' reward. A name is randomly selected and if that child has been in school for all five days that week, they win the £5. If they have not been in all week there is a roll over to the next week when there is a chance to win £10!
Every week we celebrate each class' attendance in Awards Assembly by looking at our Attendance League.  Children in the class who have won the attendance league, who have been in school every day that week, are entered into a raffle to win a box of chocolates, which they take home to share with their family.  The class also win the opportunity to look after Daley Bear for the following week.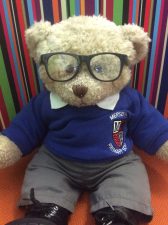 All classes with attendance of 97% or better, each week, will receive a body part to add to their 'Potato Head'.
In each classroom there is a display that shows which attendance group each child is in, so they can monitor their own progress: Gold – 100%, Green 97 – 99%. Rewards are given for improvement.
Each term we monitor punctuality throughout the school.  Rewards are given for pupils who arrive in school every day on time between 8.50am and 9.00am.