Anti-Bullying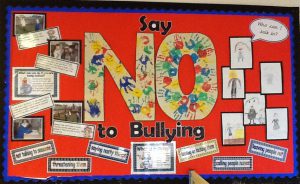 We are the first school in the country to have gained the Anti Bullying Quality Mark at Silver level showing recognition of all the work we do in school to prevent and deal with bullying. Please click here to read the feedback from the Anti Bullying Mark assessment team, following their visit to school and their scrutiny of the evidence that school provided.
We have also been awarded the Wirral Anti-Bullying Charter Mark.
If you have any further ideas about how we can best prevent and deal with bullying at school please contact a member of the Anti-Bullying Steering Group.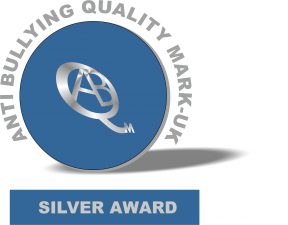 In school we do a lot of work with the children on Anti-Bullying. Click on these links to see:
What is bullying?
What should I do?
Our Anti-Bullying week work
Cyberbullying Advice
The Steering Group & Ambassadors
Diversity
During Anti Bullying Week the children watched a performance by Altru Drama Company. The performance taught the children all about respect.They production was both fun and informative! After the production the Anti Bullying Ambassadors and several children across school had the opportunity to carry out some extra work in a Anti Bullying workshop.
On Wednesday 21st May we held an Anti-Bullying Open Evening for parents and carers.
If you were unable to attend the meeting a copy of the slide show is available here: Parents Meeting
If you have any questions or suggestions please contact Mrs Tootell through the school office.
Please read our Parents information leaflet and our children's anti-bullying leaflet if you have any concerns about bullying in school.
Anti-Bullying Leaflet for Parents
Anti-Bullying Leaflet for Children
Here's a selection of our Anti-Bullying Contracts that the children have written together with their teachers.
The school's Anti-Bullying Policy and the Pathways for Help can be found in the Parents section of the website on the policies page (go straight to the page by clicking on the link here.)
If you feel you are being bullied and are not sure what to do, read 'The Pathway of Help for Pupils'. Please click on this link: Pathway of Help for Pupils
We can all play a part in helping keep children safe from bullying and cyberbullying – whether it's happening at school, at home or online. Click here for some useful tips about how to keep your child safe.
Click here for more information about Anti-Bullying, resources and advice for parents and carers (Anti-Bullying Alliance).