ICT Skills
The children at Mersey Park Primary learn to become digitally literate before they leave our school. This means they have gained traditional typing and computing skills using a variety of programs to create, edit and publish their work. However, they also get opportunities to explore new areas of Computing and new technologies such as Coding, Robotics, Virtual Reality and 3D Printing. This ensures we are equipping the pupils with skills they can transfer to the workplace whatever career they choose!
Remind yourself about eSafety:
http://www.childnet.com/young-people/primary
Improve your typing skills:
http://www.bbc.co.uk/schools/typing/
To practice editing photos try:
http://www.tuxpi.com/
http://www.befunky.com/
Year 3 have been practicing editing photographsto make them look old and also to give them a border.
To make some music: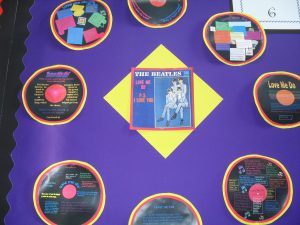 Just like the Beatles used to do!
Try creating your own game:
http://www.gamegonzo.com/
http://scratch.mit.edu/
Here's one game the children in Year 4 have been creating! See if you can play the game and think of other ways to improve it.
Design yourself an avatar:
< Return to Curriculum 2017- 2018