Click on the images for a larger view.
---
In 1993 these two class photographs were taken. If you recognise the teachers or any of the pupils please let us know! We would love to hear any stories or memories you have of your time at Mersey Park.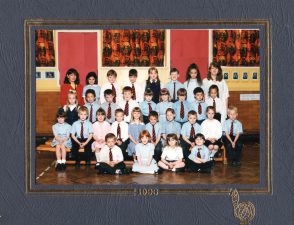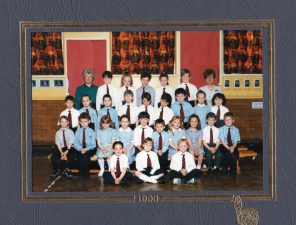 Thank you to Catherine Renfrey who is on the right of this photograph. She was a member of the teaching staff at Mersey Park for 9 or 10 years. The other member of staff on this photograph is apparently Jean Bailey who helped with reading.
In February 1993 the school was at risk of having to close its crèche facilities so the staff, parents and toddlers joined together to protest against the closure. These two articles are from 'The News' and 'Liverpool Echo' covering the protests!